Hi everyone,
I wanted to share with you today the last Fall card I made this season as Winter has arrived. I would also like to thank everyone who came and hopped along with me last weekend for my Christmas Gifts blog hop and all the awesome ladies who participated in it. You all did such a wonderful job and had really great ideas for homemade gifts. I had so much fun reading through your comments and visiting the blogs of fellow blog buddies who left me their blog addys.
Please check back this weekend for the winners of the Christmas Gift hop and the Christmas Card Blog Hop, I will be giving away another Cricut Cartridge YAY!
and thanks to all of you I am only about 24 followers away from my 850 follower giveaway! If you haven't checked it out yet click at the top of my page on the HERE mark and go check it out.
Can you believe it is almost December already? I can't! WOW where does time go? I love Fall and now it has come and gone.BOOHOO! I am not looking forward to Winter. So here are the last of my Fall cards before the dreaded Winter hits us! LOL!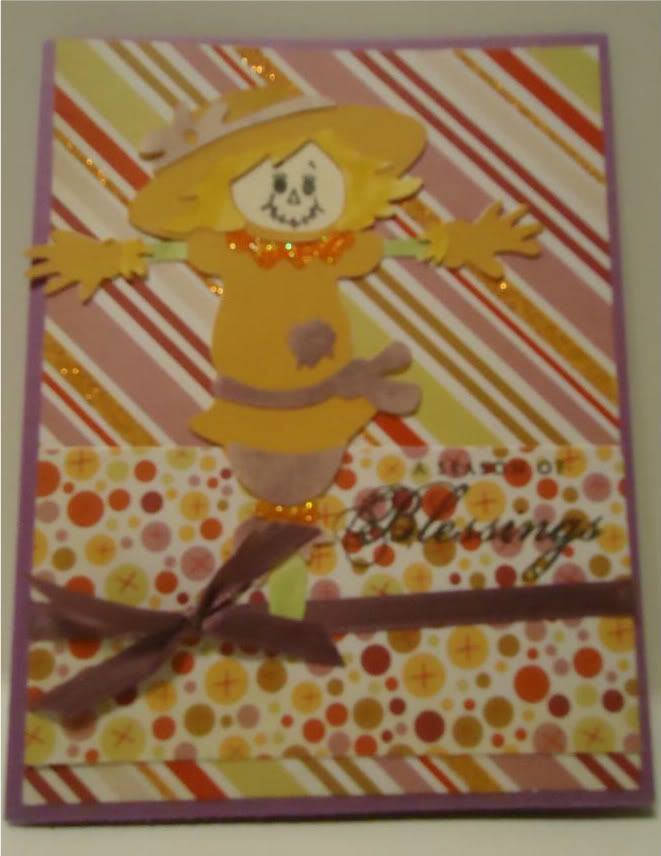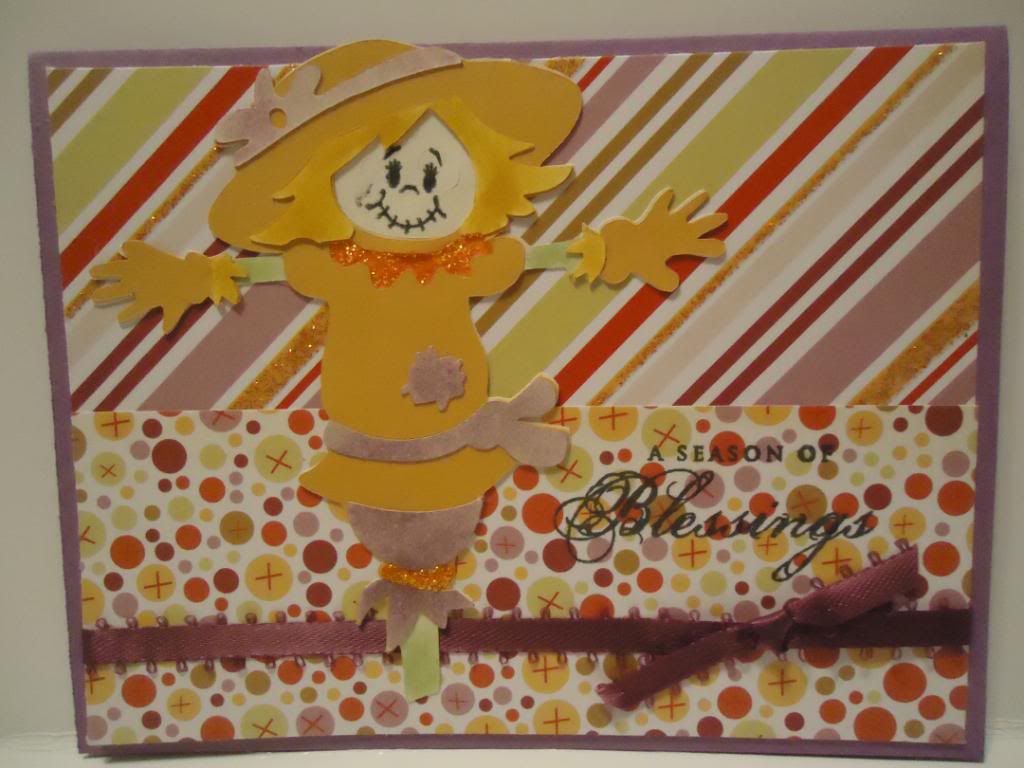 I used DCWV Fall Harvest cardstock pad and Cricut Scarecrow cartridge. The stamped sentiment is from CTMH.
Please come back this weekend for the Christmas Card Blog Hop and some wonderful card ideas!