Hi Everyone
I just wanted to remind you about the Christmas Gift Blog Hop tomorrow. I a lot of wonderfully talented ladies lined up just waiting to show you their gift ideas.
I also wanted to show you some of the Fall Decorations I made for Thanksgiving. We did Thanksgiving at my house this year and that was a first. WOW what a lot of work LOL! Check out my bird.
For it only being my 2nd turkey I have ever cooked it turned out so pretty! LOL! It tasted good too!
Here are a couple of the decorations I made for the big day.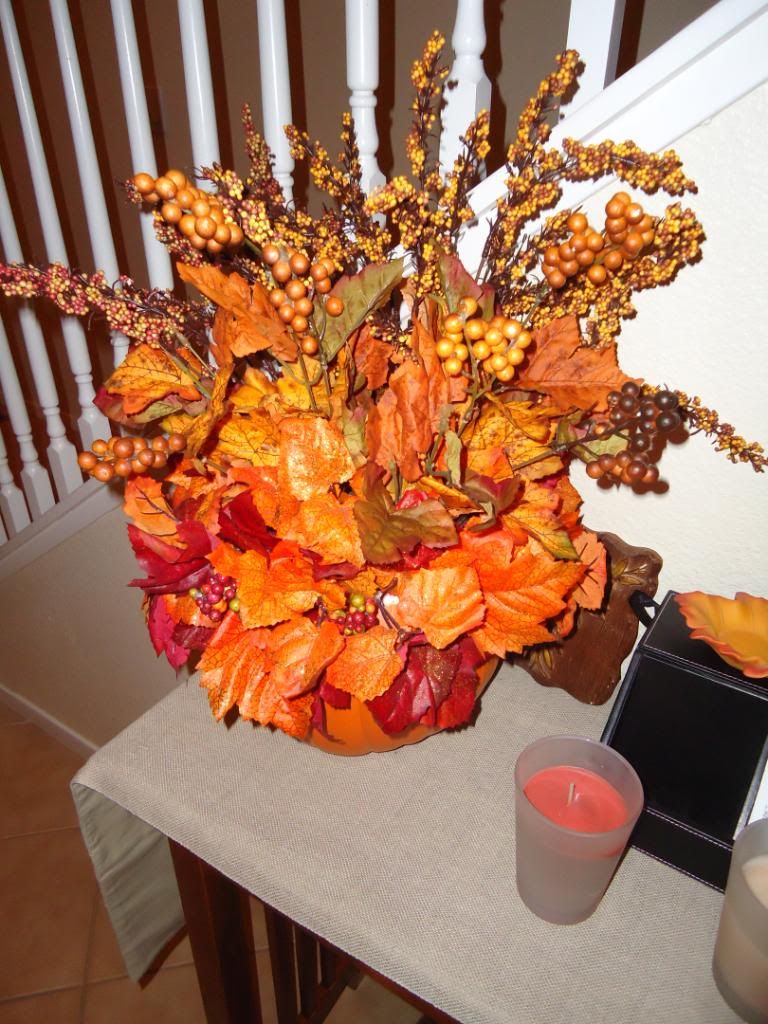 These were some of the decorations I made.
Please check back tomorrow for some Christmas gift ideas.