Hi all my crafty friends,
Today I am hosting the Christmas Gift Blog Hop, and I am so excited! I have a great line up of some super crafty ladies who have been working hard to create handmade Christmas gift ideas for you. I hope you all had a wonderful Thanksgiving. This year I did it at my house and I am so tired now! I never realized how much work it is, but it was nice to spend the time with our family.
Before I get on to the blog hop information I would like to announce the winners from last weeks blog hop
First the winner of the the Princess Party Cartridge is #15 HappyScrappin wrote Very pretty fall banner! I love the colors and that you used coasters. I would have never thought to use them and the price you paid can't be beat.
And the winner of the linked project for the Scriptured Saying stamp set by K.Andrews is #1 Cathy D
Please send me your addresses to scrapperbecka at yahoo dot com by next Sunday so I can send out your prizes. I would also like to thank all of the talented ladies who participated in the Fall Decoration Blog Hop last weekend and everyone who stopped by to check it out. You all are wonderful and awesome.
Ok, so this weekend I thought it would be a great idea to have a gift idea blog hop, to start your juices flowing and getting in the Christmas spirit. Plus we could all use some ideas on some handmade gifts. Last year I made card packs for all of my sisters and sister in laws. This year I decided to make decorative candles. I bought the glass candle jars at Michaels, they come in awesome scents and are not that expensive.
I used Santa's Village (love this cartridge!) on this one below.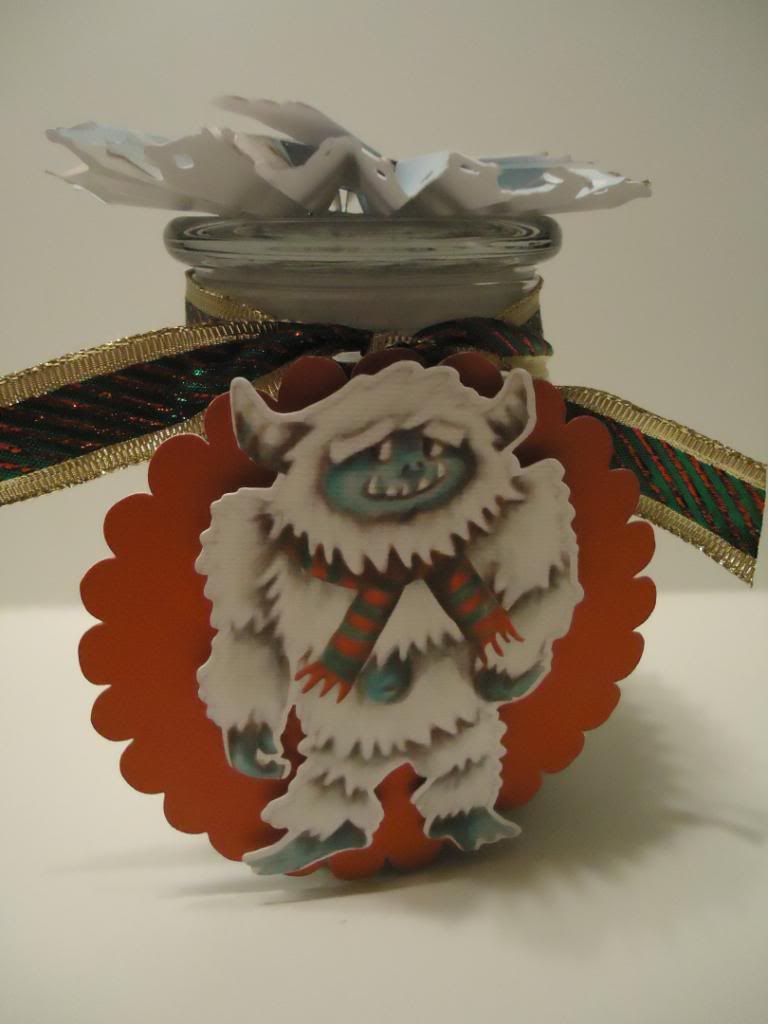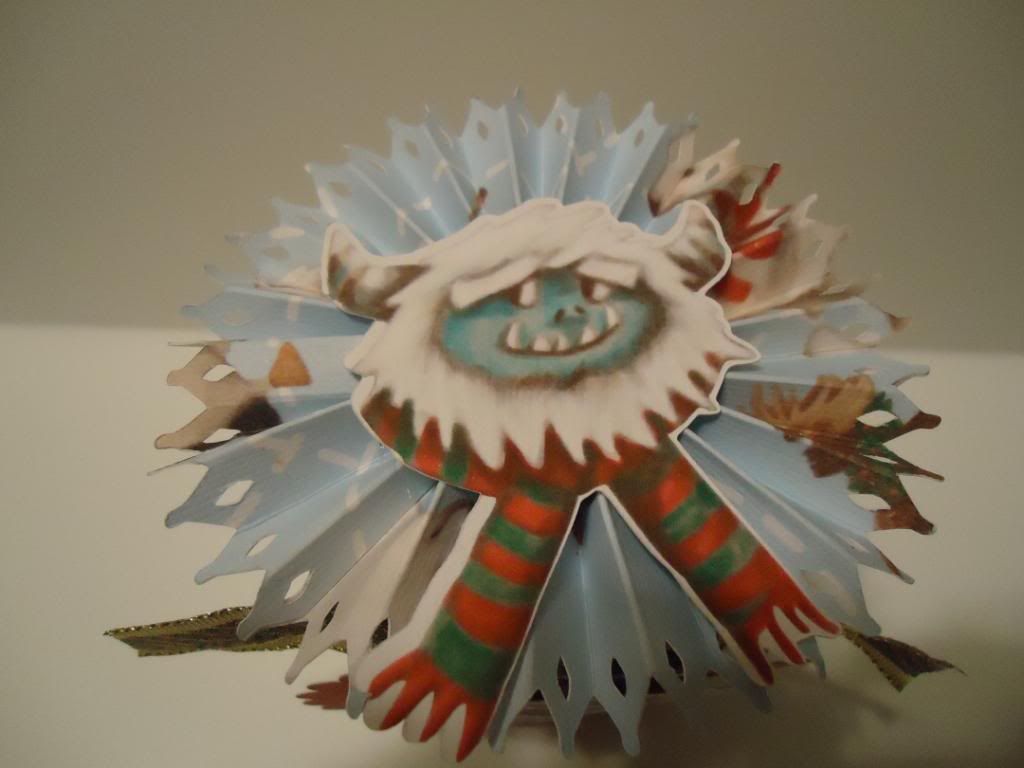 Here are the detailed instructions on how I made this one.
Recipe:
Glass candle jar with lid
Santa's Village Cart
Ribbon & Rosettes Cart
Instructions:
Cut the Snow Monster on Santa's Village cart at 4.5", also cut out his head for the top of candle jar at 3.8"
Cut a red scalloped circle at 5"
Print 1- 12x12 page of the backround paper that is blue with bears and snow monsters on it.
Take the printed backround paper and cut 3.25" x 12" and wrap around jar and glue on
Take the other part and cut 6 rosettes from the Ribbons & Rosette cartridge at 1.5"- adhere together May want to cut this smaller as mine turned out too big for the lid.
Adhere Snow monster on top of the scalloped circle and then on to the jar
Adhere Monster head to rosette and adhere to the lid of the jar.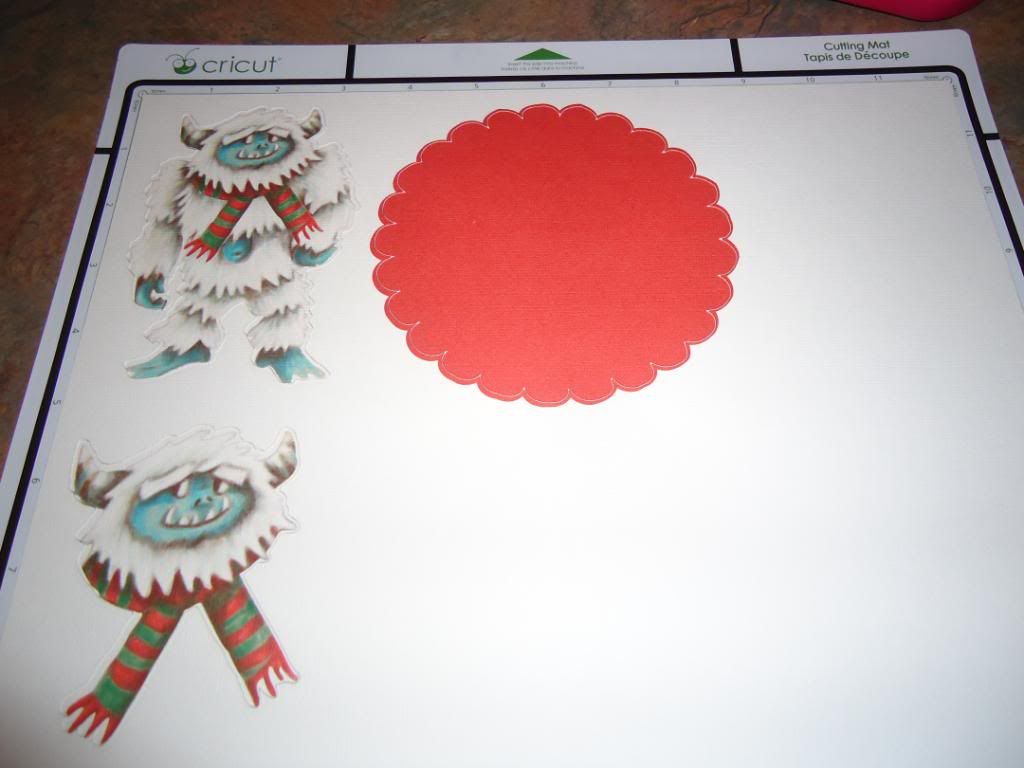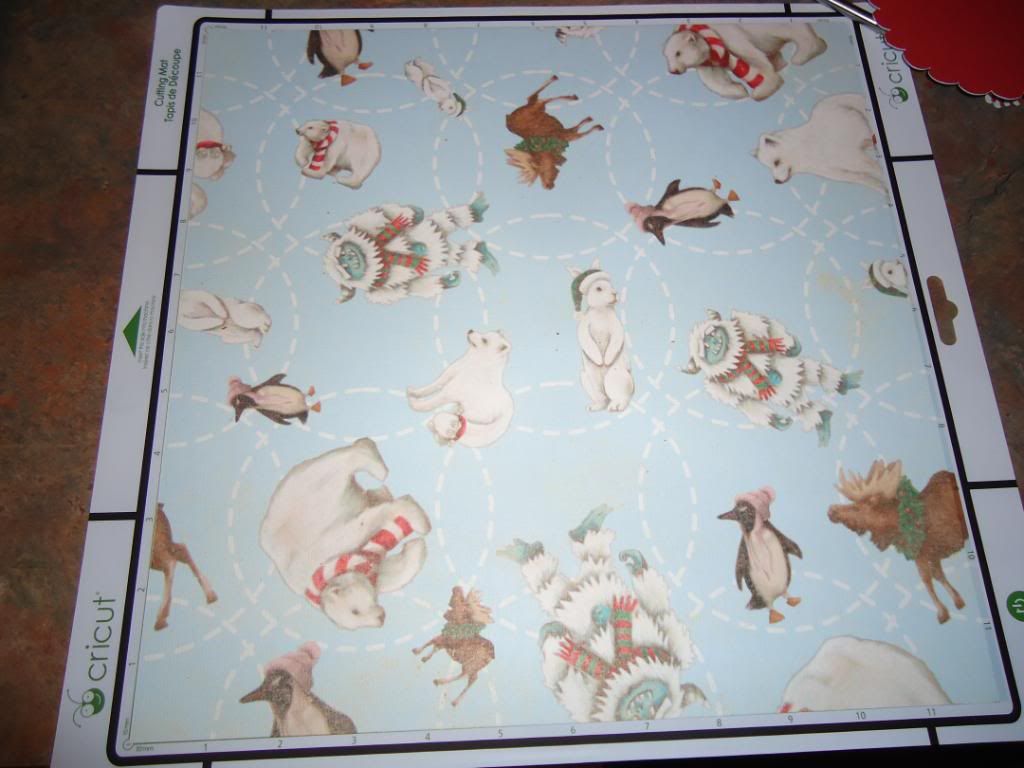 Super easy and a totally cool gift to give out for Christmas. Thank you so much for visiting my blog today and please make sure you hop through the whole hop to be elegible for the grand prize blog candy for the Cricut Winter Lace cartridge- Super cool cartridge.
Ok so all you have to do to win this cartridge is:
1. Be a follower of my blog
2. Comment on this post
3. Visit and comment on every blog in the hop.
EASY PEASY! your next stop on the hop is
Julie K at a Little Bit of Bling
. Make sure you come back later this week to find out the winners and make sure you check back next weekend for the Christmas Card Blog Hop!
Check out my 850 follower Giveaway
HERE
! I am almost there.
Here is a complete of the blog hop in case you get lost along the way.
http://jk-littlebitofbling.blogspot.com/
3 Dana Tarchala
http://danascraftycorner.blogspot.com/
4 Beckie Woodall
http://justbcreativecrazy.blogspot.com/
5 Tanya Adams
http://nonnascraftcorner.blogspot.com/
6 Anna Bee
http://annabeedesigns.blogspot.com/
9 Erica Smole
http://mycricutcraftroom.blogspot.com/