Hi Everyone
I wanted to share with you some of the tags I made for a tag swap I was in. I made all of these tags as 3.25 x 6.75 inches. The two I will be sharing today is the Valentine Tag and the St. Paddy's day tag. This is really the first time I have tried to make tags so they were a bit of a challenge but I had fun making them.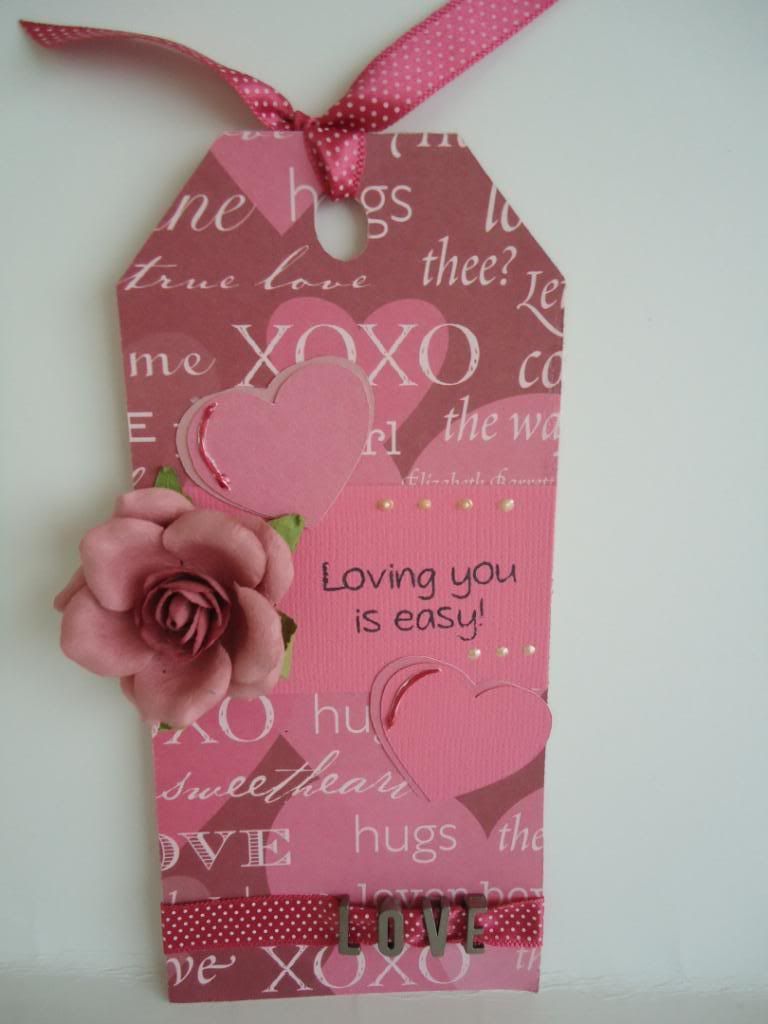 I used hearts from Simply Charmed but did not do the layers.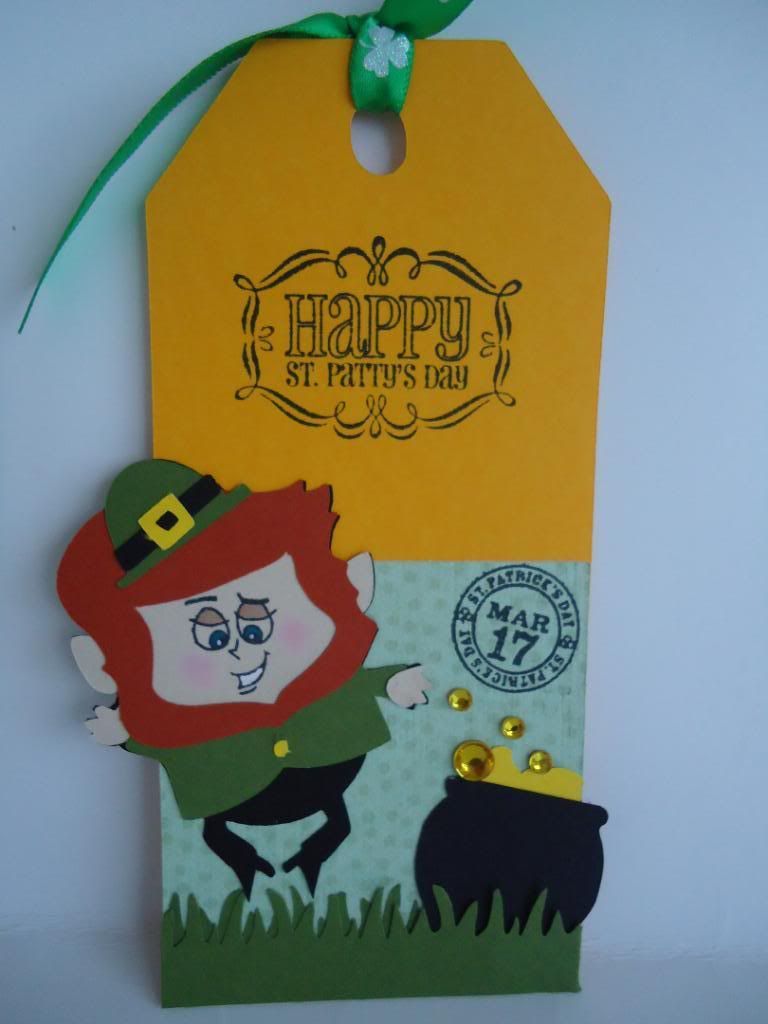 I used Simply Charmed on this one and a grass punch I had. The stamps are Studio J stamps from Michaels.