Welcome Everyone to the Cricut Crafty Challenge day over at the Cricut FANatics Blog!
I am so excited to share the very first Cricut Crafty Challenge with you all today. If you haven't heard of this blog go check it out. It is all Cricut projects and has a different designer every day.
This time of year is all about getting the kids back to school, so this month's challenge is to make a Back to School gift, layout, card etc.
I made this awesome supply basket to give to my son's teacher on the first day of school.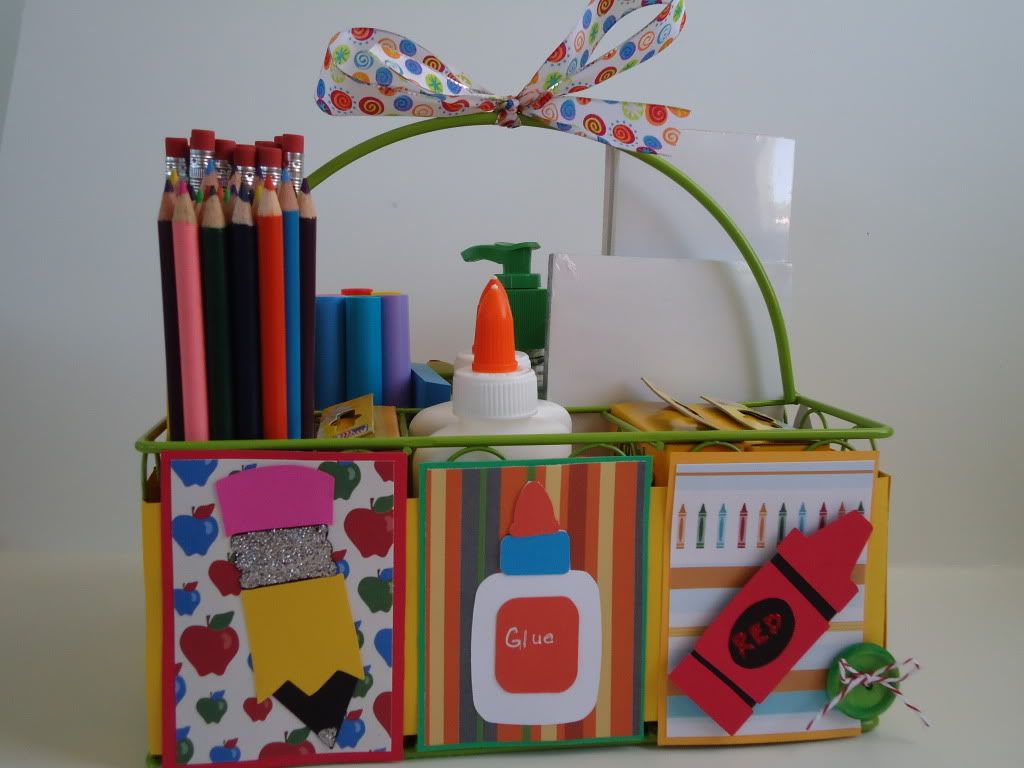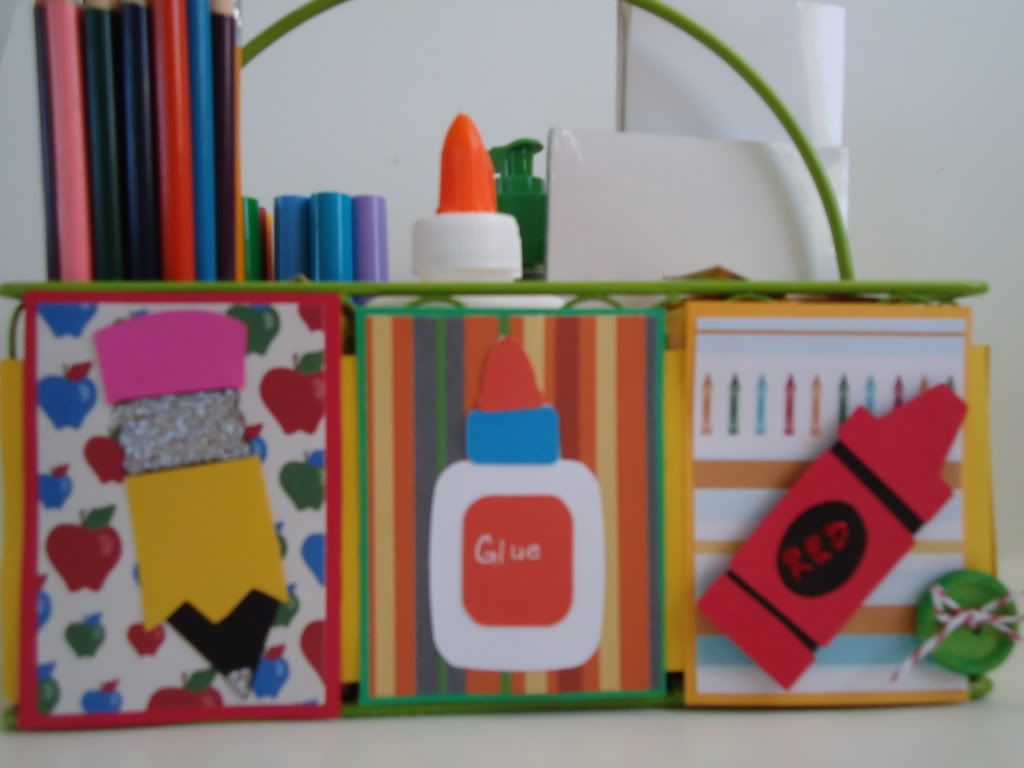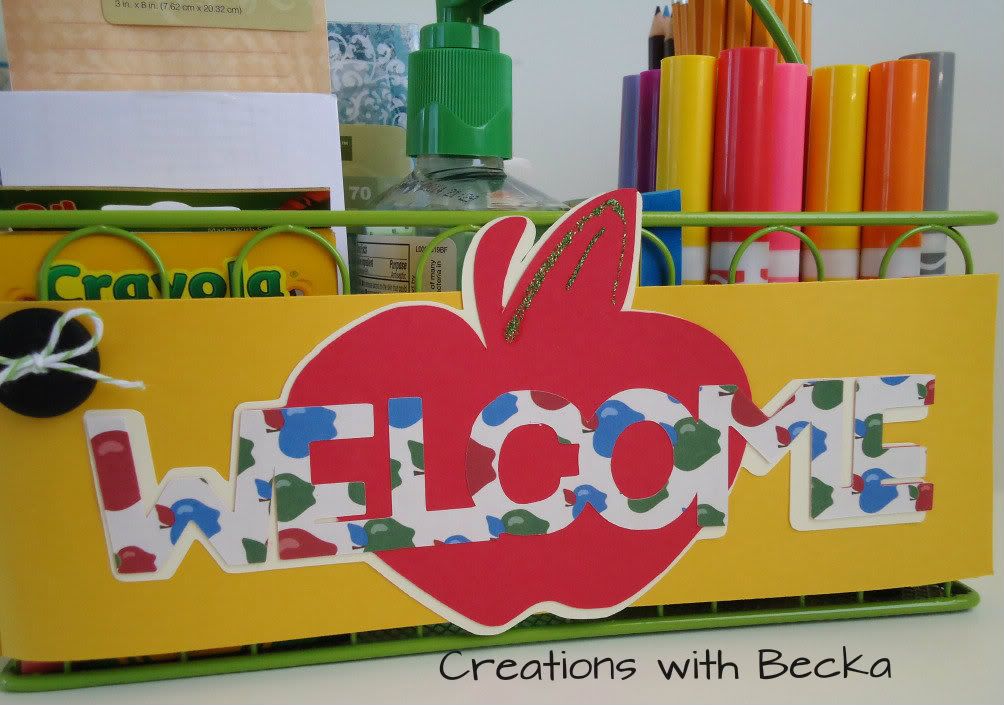 For my project, I first wrapped the basket with yellow paper. I cut and added "photo mats" for the backgrounds of the glue, pencil and crayon. Then I pieced together and added all of the cricut cuts. The finishing touches were the ribbon and the buttons and of course some stickles.
Cartridges used: CCR- Classroom cuts Back to School, Welcome, Crayon and pencil. Create A Critter for the worm, Cursive 101 for the book, Simply Charmed for the glue.
Cricut Info & Supplies Used:
Designed By: Rebecca Maddux
Cricut Machine Used: Expression 2, Gypsy, CCR
Cricut Cartridges Used: Simply Charmed, Create A Critter, Cursive 101, Classroom August & September
Other Supplies Used:Cardstock, DCWV patterned paper, stickles, ribbon, twine, buttons