Good morning everyone!
Today is Friday YAY! Well I haven't posted in a while because I have been busy preparing for some swaps and September is an extremely busy month here in Reno! We have so many festivals and events in the month of September it seems I don't get very much done LOL!!
Starting the 1st week in September we have the Rib cook off, this is where vendors from all over the world show up and fight for your vote for the best ribs. This is always a fun event but can be very spendy as the prices for the ribs are totally outragous! But it is always fun.
Then the following weekend is the Balloon Races. Yes Hot Air Balloons from all over come here to race. Next, the Reno Air Races are held at the little airport out in Stead. My mom always has a huge party at her house for this as you can see everything from her yard. Then last week was Street Vibrations which is where tons of motorcycles come into town. So, these are some of the reasons why I have been so busy.
But I always signed up to do some swaps at Cricut, Mini Alubm Scraps and Craft Happens. So lets check out the first swap that I completed.
I signed up for the Floral Spray swap on the Cricut messageboard. I have never made these before but the examples looked awesome so I wanted to give it a try. Here is what I made: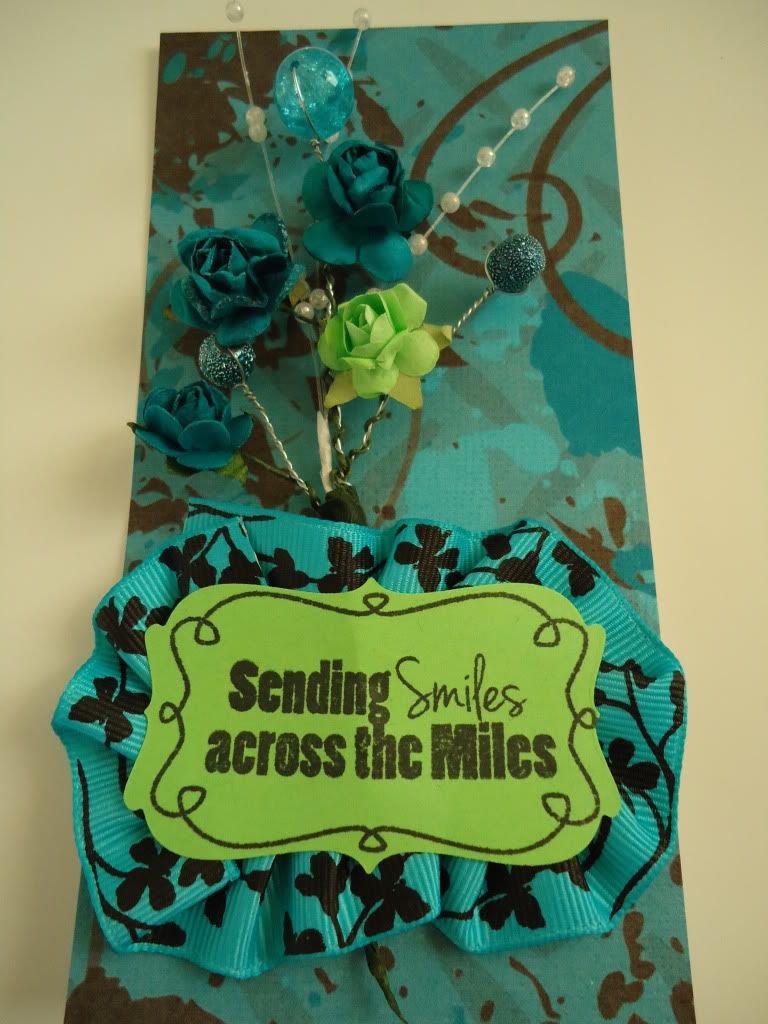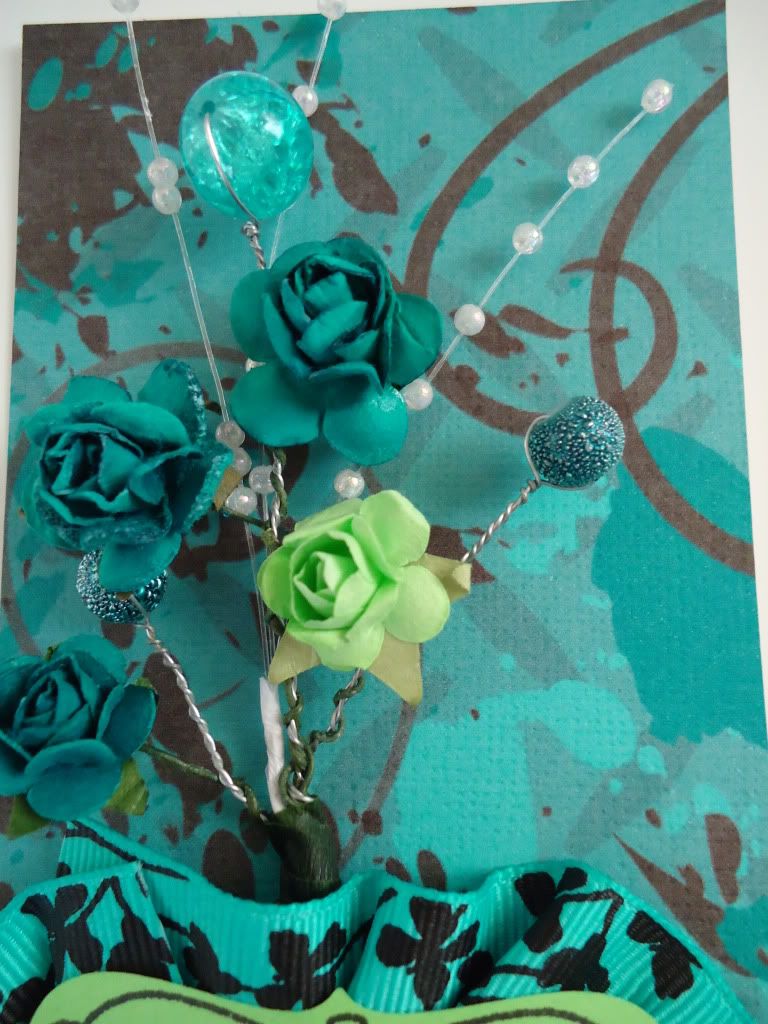 I must say these are pretty easy to make but man o man do your fingers hurt afterward! Wrapping all of that wires does a number on your fingers! LOL!!!
For the tag I put it on, I used the Imagine Cart- Industrial Glow for the paper. When I saw this paper I just had to use it. For the sentiment I used Jaded Blossom curly die and stamp for the outside of the saying. Then the actual stamp I used for the saying is by Crafty Sprouts.
So what do you think? I made 11 of these to send off and I can't wait to get mine back to see what wonderful creations everyone made.