Hi Everyone
Welcome to the Halloween Blog Hop, if you have arrived from
Wanda over at Green Apple Scrapper
than you are in the right place, if not please start at the beginning of the hop at
Yolanda with Crafy Sentiments
to start the hop from the beginning.
This hop is all about Halloweeen projects. Halloween is one of my favorite times of the year and it seems like it is coming up so fast this year. I have hardly had time to prepare any Halloween projects this year. So this hop was perfect for me to join so I could get my butt in gear LOL!!
I have been daubling in beading lately so today I am going to share a chunky charm I made for a Halloween charm swap that I have been working on.
I maded these using the Tim Holtz Swival clasps. I made the witch charms using inkjet printable shrinky dinks and then bought some witch images and printed them out and shrunk them down. I love how these turned out.
Here is a close up of the charm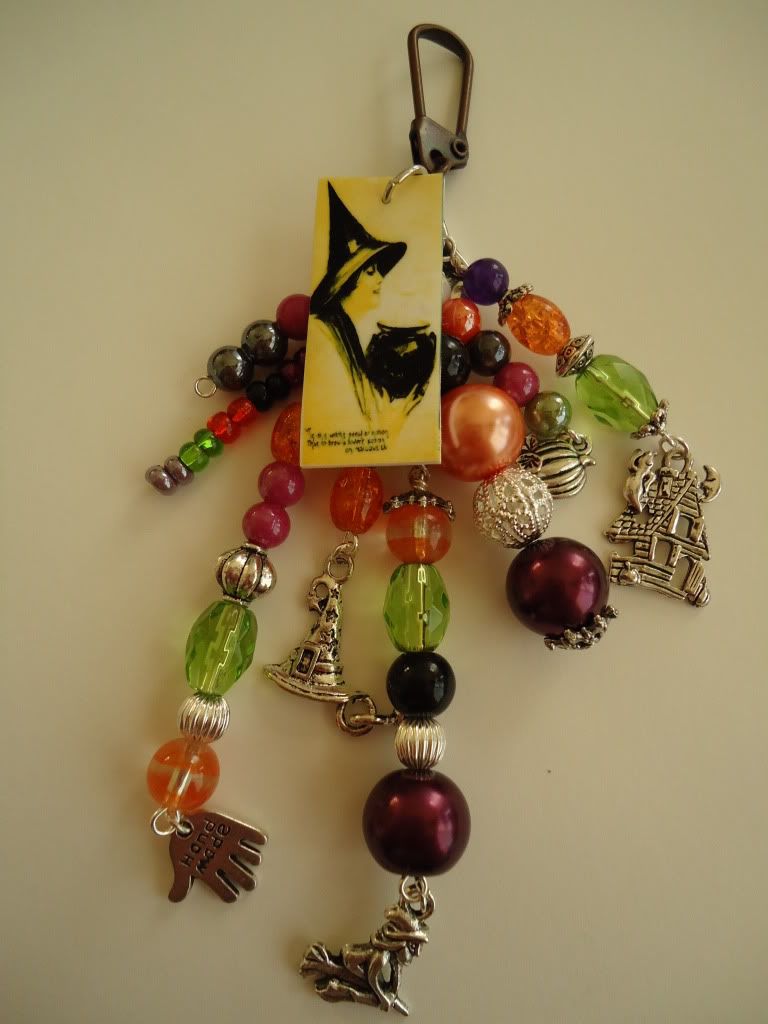 If you would like me to post a video on these please let me know and I will put one together.
Thanks for stopping by today and don't forget to enter to win my blog candy! I am giving away the Tim Holtz Halloween re-inker (Fall) set. To enter to win, please be a follower and leave a comment on this post. You can also like me on
Facebook
or visit my store at
www.whatsscrappin.com
and tell me what your favorite product is.
Now you are off to see
http://www.scrapcavecreations.com/
1.Yolonda
http://craftyscentiments.blogspot.com/
2. Terri
http://scrappinwiththebug.blogspot.com/
3. Brenda
http://happyscrapper64.blogspot.com
4. Liz
http://lizziesworldofcrafting.blogspot.com
5. Sophia
http://glitternglow.blogspot.com
6. Wanda
http://greenapplescrapper.blogspot.com/
7. Becka
http://www.creationswithbecka.blogspot.com/
YOU ARE HERE
8. Tammy
http://www.scrapcavecreations.com/
NEXT
9. Michele
http://www.michelegreen.com/
10. Betsy
http://betsymcreates.blogspot.com/
11. Tracie
http://www.thecraftytouch.blogspot.com/
12. Sherry
http://macybella.blogspot.com/
13. Terri
http://tdycreativegal.blogspot.com/
14.Amy
http://clearlystamping.blogspot.com
15. Paulette
http://scrapalette.blogspot.com