Welcome to the Home Decor & More blog hop presented by Cicily the Pink Dalmation Scrapper.
If you came from
Robin at Scrap & Chat
then you're in the right spot. If not, then start at the beginning with Pink Dalmatian (please link to my blog
http://pinkdalmationscrapper.blogspot.com/
).
DIY Home Decor is all the rage & now with tools like Pinterest we can be inspired & instructed on just about anything. So why not take those craft supplies & create something unique & decorative in our homes, inside or out? Sit back, relax, pin any & all inspiration & see what we've created!
Hi There, today I wanted to share with you some Fall decorations I made for my house.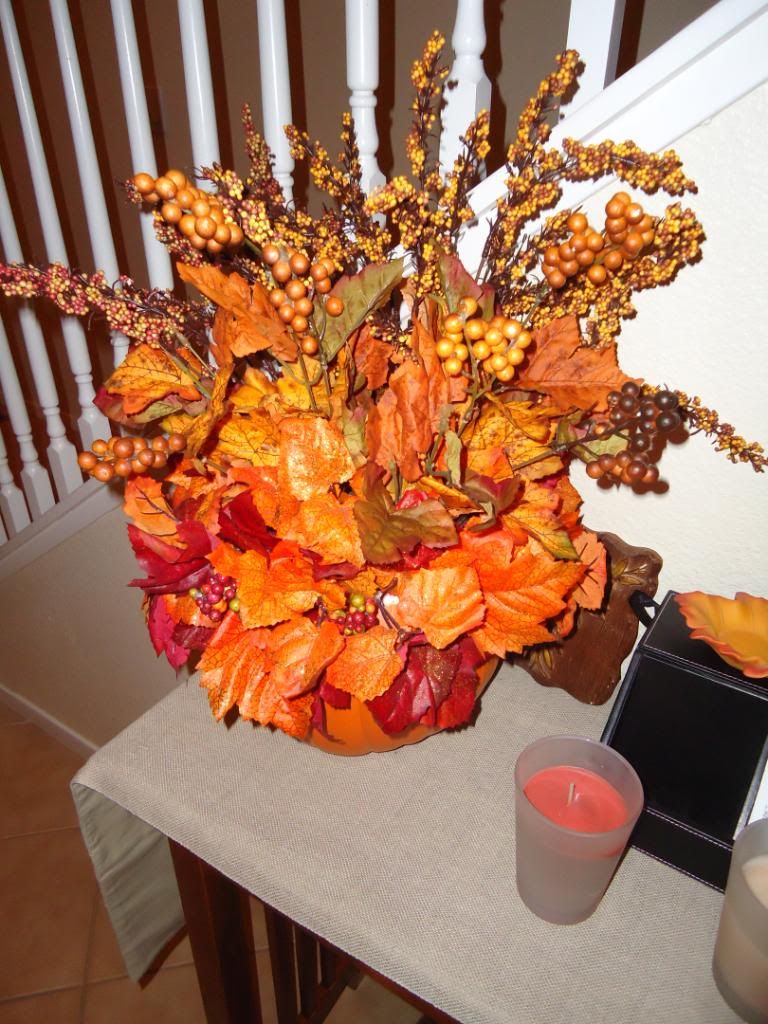 Thanks for stopping,
Now on to the next decor item is Esther over at the
For the Joy of Creating
If you get lost along the way, here is the full lineup.
Cicily -
http://pinkdalmationscrapper.blogspot.com/
LissaMarie
www.somanycrafts.com
Maria -
http://joyfulstamper.blogspot.com
Robin -
http://scrapandchat.blogspot.com/
Becka-
http://creationswithbecka.blogspot.com/
Esther -
http://forthejoyofcreating.blogspot.com/
Jessi -
http://mylifeinartsncrafts.blogspot.com/
Jearise -
http://lorbysworld.blogspot.com
Lisa -
http://handmadewithlove-lisa.blogspot.com/
Pam -
http://mzlavr2.blogspot.com/
Liz Mullen-
http://scrapiliouslife.blogspot.com
Anita ~~
http://www.anitaandbugs.blogspot.com