Happy New Year a little late!
I am off to a slow start this year. I have been horribly sick and am just now starting to feel better. I caught a little cold around Christmas and it turned into Bronchtis and a bactorial infection. I am done with my antibotics and starting to feel like my old self again or close to it LOL!
Well Christmas was fun at our house. I had 15 days off which was nice, but I really didn't get any crafting done because I was so sick and mostly slept and relaxed the whole time. This cold really ruined my plans of two weeks of crafts.
Now that it is the new year I wanted to share some of my crafty resolutions for this year.
1. Blog at least three times a week with projects and at least one video
2. Finish my daughters baby album (she is turning 4 next week) so I am a little behind
3. Try to join more swaps and blog challenges
4. Try to comment more on the blogs I visit
So what are your crafty resolutions?
Today I wanted to share with you 3 Marilyn Monroe cards I made for a swap I was in, in November. Now that everyone has gotten their cards back I can share what I made.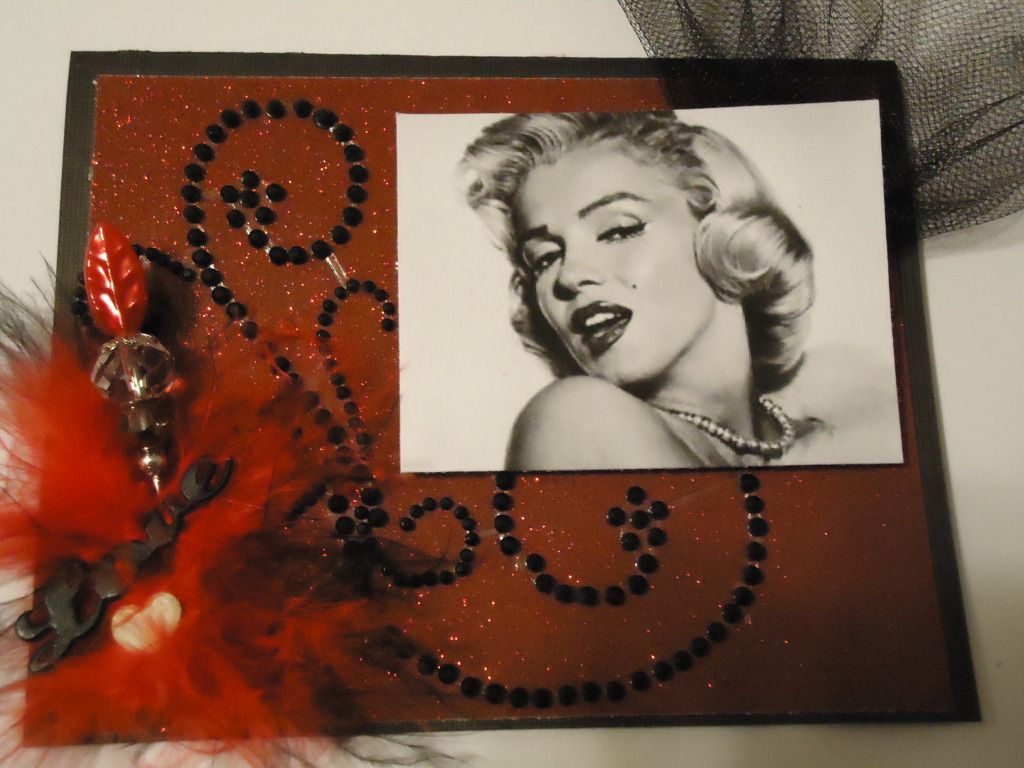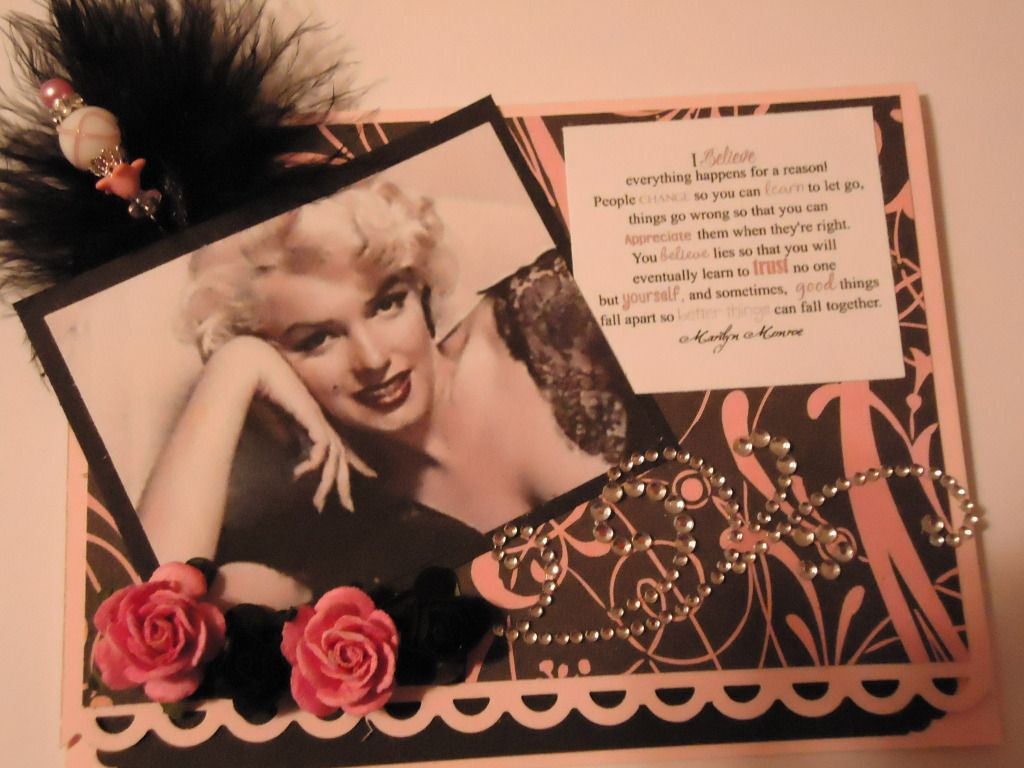 So the swap was to make cards with at least one image of Marilyn Monroe and one of her quotes. The quotes could either be on the outside or the inside of the card. I just love the way these turned out.