Hi Everyone!
I know it has been awhile since my last post but Holy Cow this has been a very busy Summer for me. I am in the middle of trying to get my webstore up and running, studying for my CPA exam and I caught a nasty cold along the way too.
I did want to share with you a card I made for my friends special birthday and remind you about a Home Decor blog hop this is happening here this weekend and I hope you all can come and visit me. Plus, I am giving away some yummy blog candy!
Ok on to the card I made.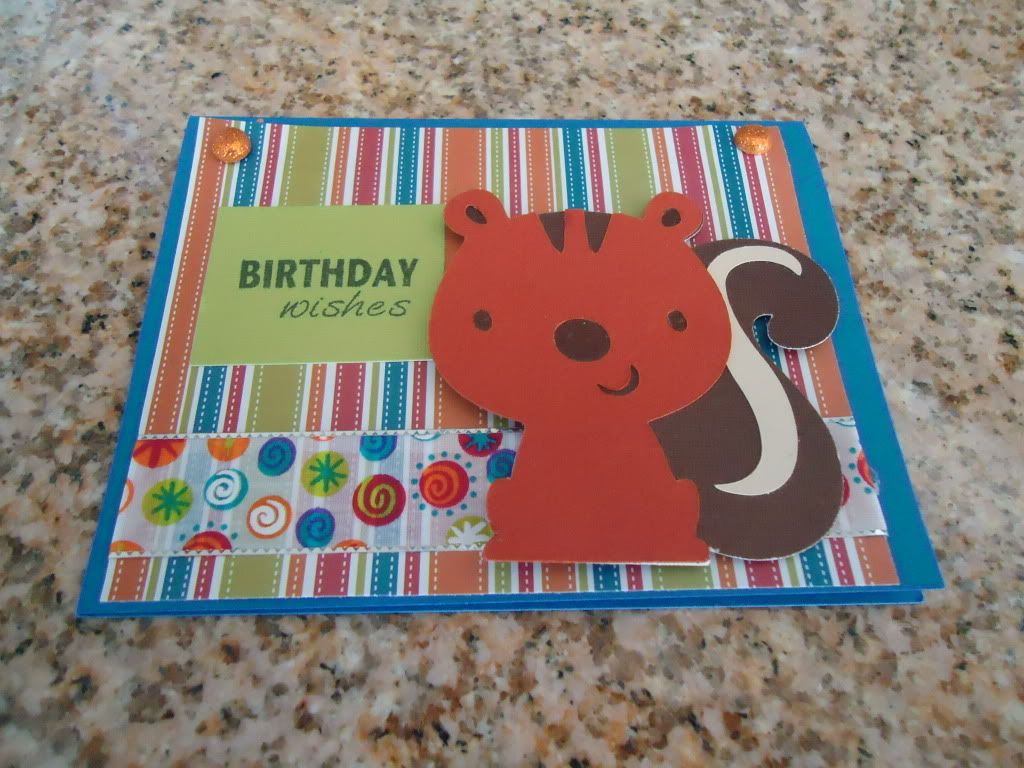 I just love the Create A Critter cartridge, it is probably one of my favorites! I don't know the brand of the paper I used I think it was DCWV but now sure, it was some scraps I had laying around my desk.
I hope to see you this weekend!