Hi Everyone,
Fall is my favorite time of year. The leaves are changing colors, the weather starts to change, and Thanksgiving is right around the corner. Here is my 1st design team project for Craft Junkie Too. I am really excited about how this turned out. I used some of my clearance coasters again, from Michaels. I took the project over to my mom's on Sunday and hung it up on her fireplace for the pictures. She liked it so much I almost didn't get it back from her. I told her she could have it after I was done with pictures and after I make another one.
On to the project. Like I said before I used the coasters I found at Michael's in the $1 bin at 70% off (WOOT! WOOT!) lol....and the patterned paper is from the DCWV Autunm Splendor pack from Joanns.
All the letters are cut from Storybook at 3.5 inches, I used Creative Memories card stock for all the solid colors and the inked the letters with orange and brown ink.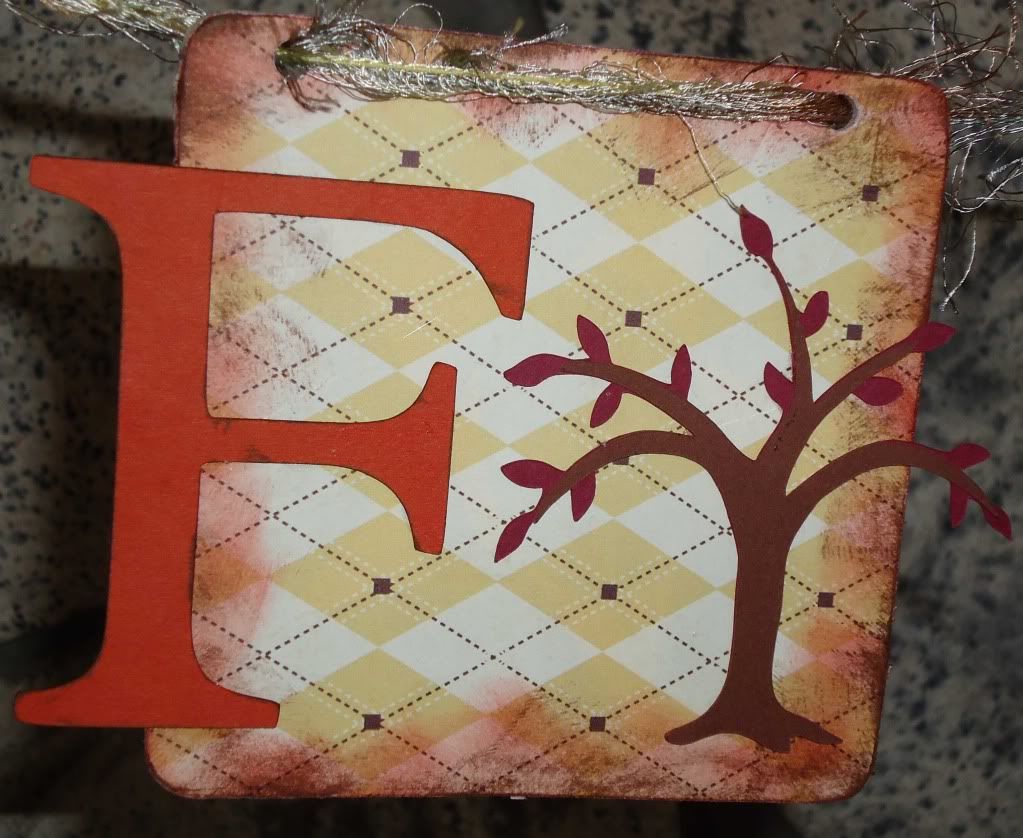 The tree is cut from Cindy Loo at 3.5 inches.
The leaves are cut from Thanksgiving at 1.5 inches and the pumpkins are from Everyday Paper dolls cut at 3 inches.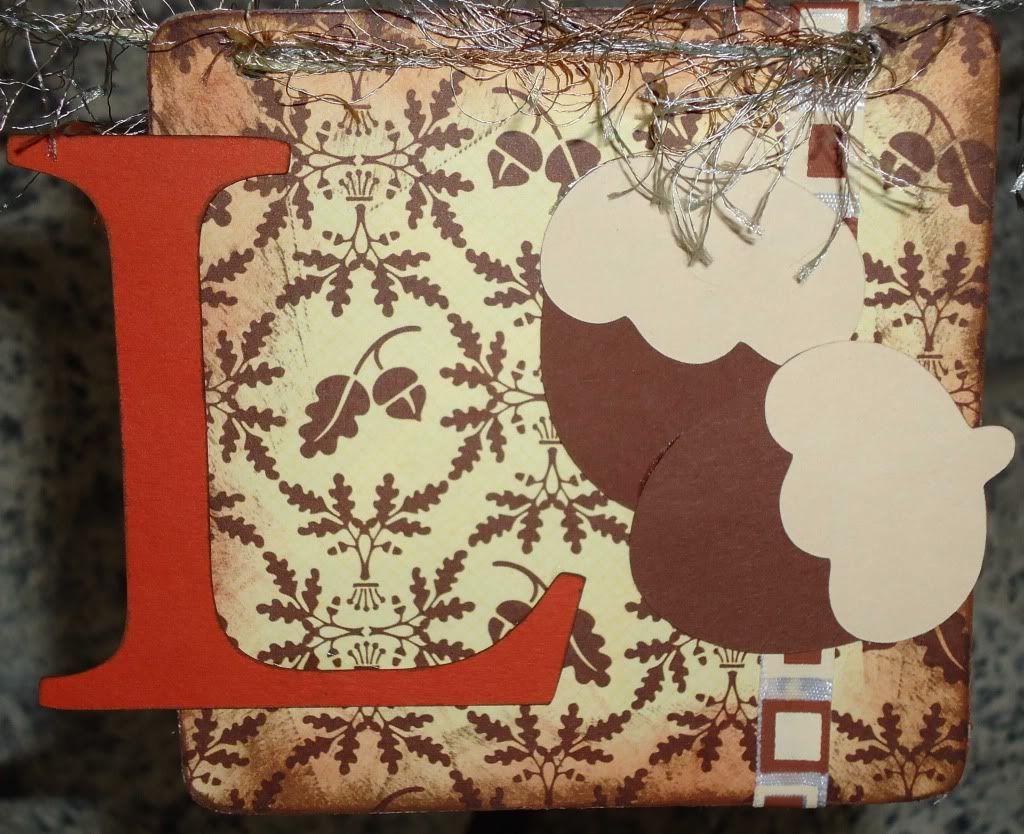 Acorns are cut from Create a Critter at 3 inches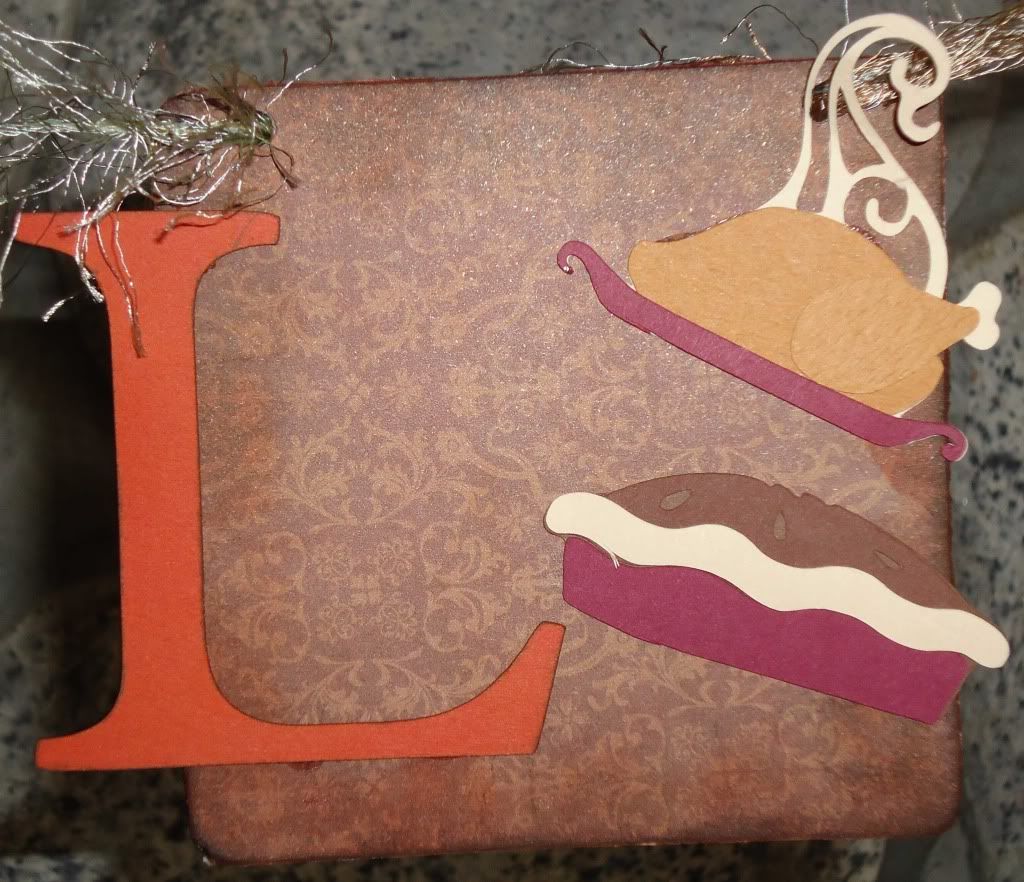 Turkey cut from Thanksgiving at 2.75 inches and the pie is from Country Life cute at 3 inches.
1. Cover coasters with paper, sand edges down.
2. Ink the sides and edges with chocolate ink and burgandy brown ink.
3. Cut all cuts off Cricut and put together.
4. After all cuts are put together, add to coasters.
5. Punch two holes at the top of each coaster, I used my crop o dile.
6. Feed ribbon through holes.

Also submitting this project to:
Challenge Me Monday #32 at:
Altered item challenge @
Getting Cricky's Fall Blessings Challenge@