I found these great wood coffins at Michael's the other day. I thought I could totally make something out of them so here is what I came up with.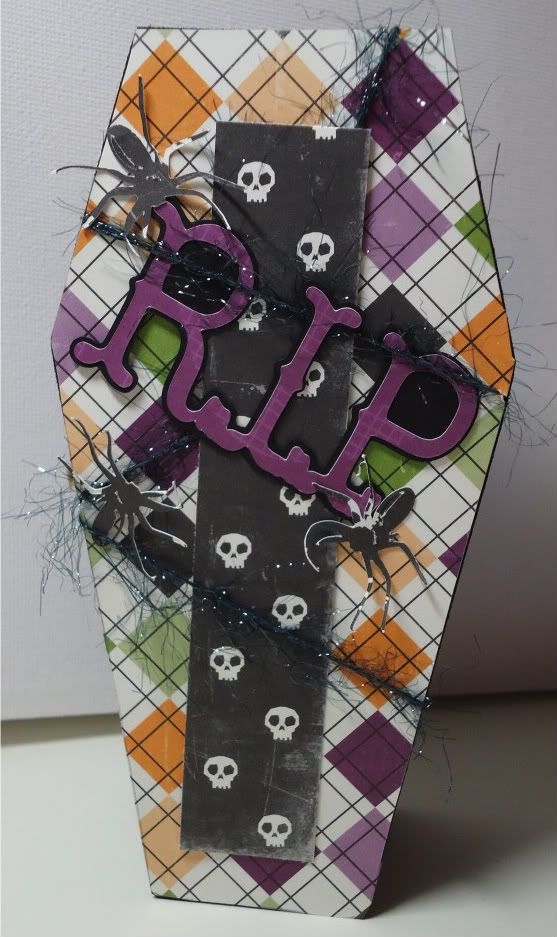 Here is a close up of the front.
Of course I went to fill it with candy and can you believe it, it is 2 days before Halloween and I haven't even bought candy yet.... Crazy!
So here is all I had in the house. Oh well you get the point.
Here is what I used for this project:
Wood coffin
Black Paint
Spider at 1 1/4 inches from Oct 31
RIP at 1 1/4 inches from Happy Hauntings page 57
Echo Park- Happy Halloween paper kit
EK Success Adoraments fibers