Hi Everyone
I went to Utah for the Cricut Circle Swarm this past weekend and I had such a blast! I meant some really nice ladies and has so much fun with them. We all got gypsies for attending and some other cool stuff in our swag bag. They did classes all day on the Expression, Imagine, Gypsy, and Yudu. I learned a lot of great stuff. They also had Yudu's set up in the back of the room for us to use. We did make and takes also. It was a great time.
Here are some photos from the trip!
Me & Jinger Adams! She is so nice and beautiful! This was at the Dinner Friday night.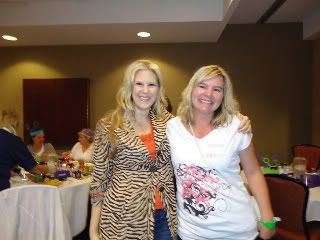 Some of the cool cut outs they had out at the swarm: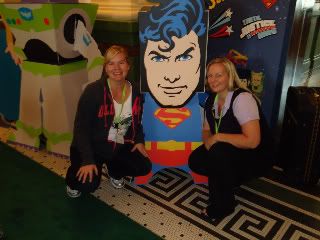 I got to meet my circle buddy Jenny Kozar she is so nice and brought me presents!!!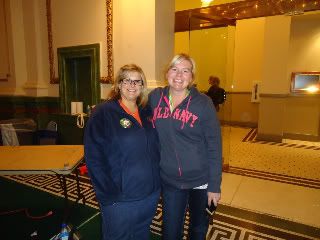 Ok, I will try to get some more pictures posted later today, Photobucket is really really slow right now.