Happy Friday!
I am working today, having my son's friend stay the night and going to our niece's birthday tonight YIKES! This is going to be a long night! LOL! I wanted to give you all an update on how Kaylas Princess party went.
Just wanted to share some pictures from Kayla's Princess party and the awesome cake my friend make for her.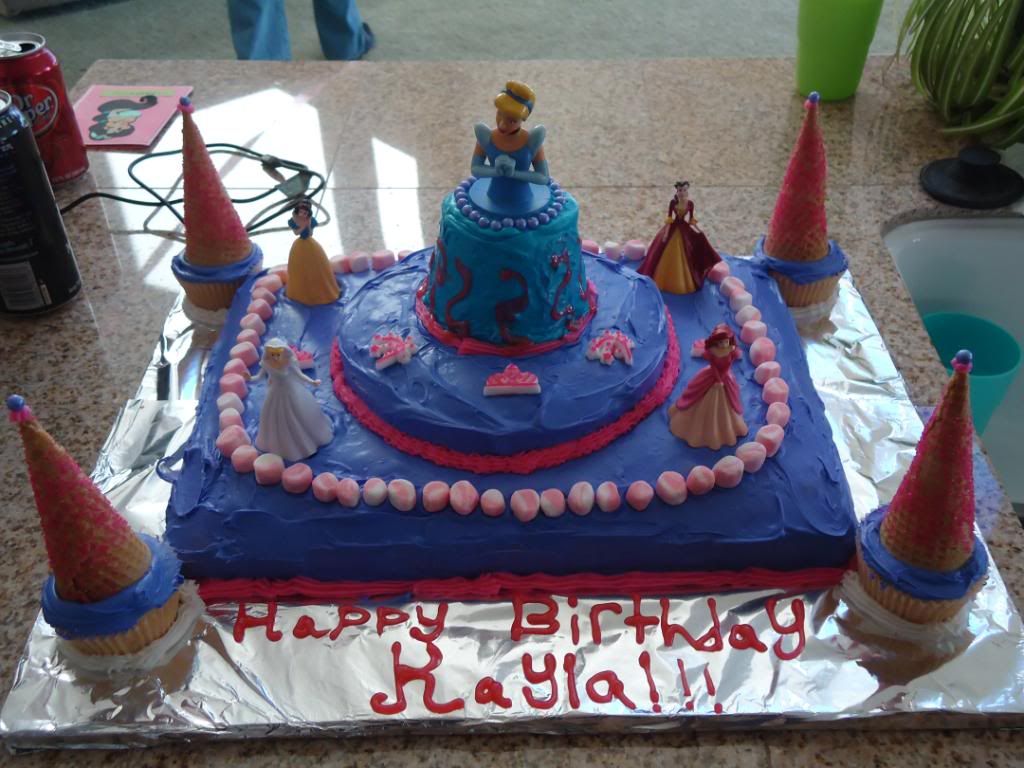 Kaylas was so excited with her cake, and it turned out perfect. She loved that she could take off the princess figures and play with them.
My little princess openning one of her presents. The party went really well, there was only one other little girl there, (all of her cousins are boys) but she plays very well with them.
I made this little notebook for a Valentines Day swap I am in. I found the notebooks at Michaels after Christmas and they were 70% off WOOHOO! Picked them up for $.30 each. I love the $1 bins but I really love them when they are 70% off. Sorry Reno followers I bought them all! LOL!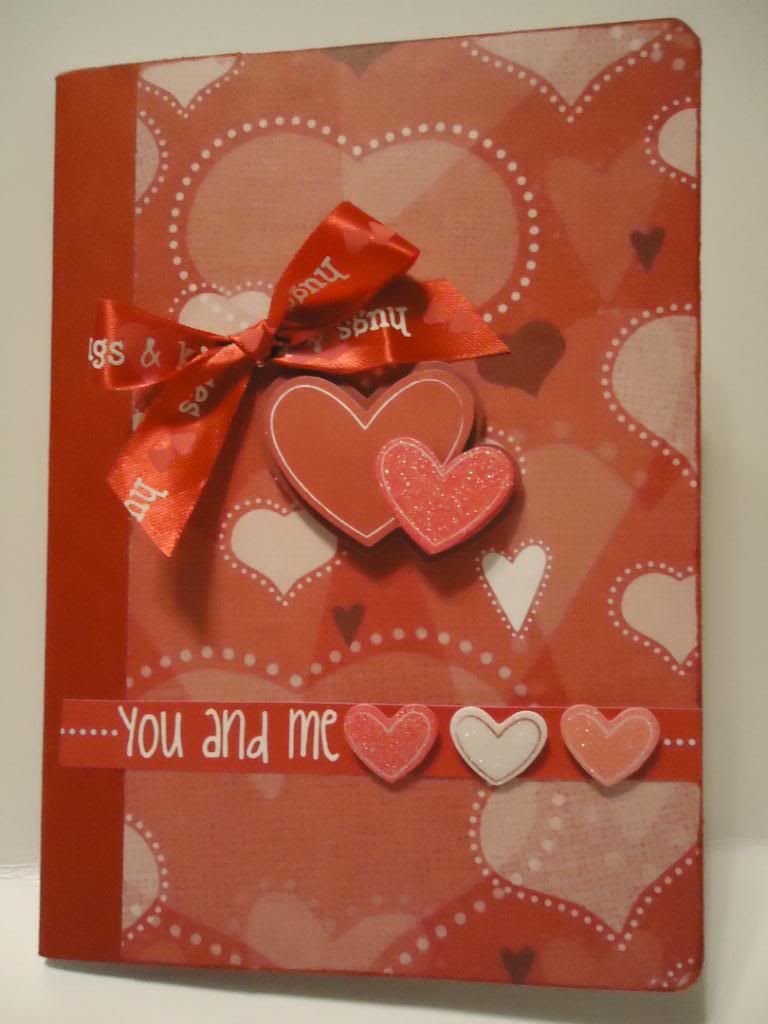 The paper is Lots O' Love from Paper Pizazz
The ribbon I picked up at the $1 store
and the embellishments are from Paper Bliss.
I have been using Xyron 510 to adhere my paper to my notebooks and I just ran out of it and can't find it anywhere for a good price, so if any of you know where I can get more please let me know. Hope you all have an awesome Friday!