Happy Friday fellow crafters
Boy am I glad this week is OVER! I had some days off from work and when I got back on Tuesday it was crazy! So much work piled up... But YAY! it is Friday and the weekend is almost here. I wanted to share with all of you today some invitations I made for my daughter's third birthday party coming up in a couple of weeks. Right now she is totally into dolls and princesses. I think this is so funny because I call here "Princess" all the time and now I really do think she thinks she really is a PRINCESS! And she acts like it too! LOL!
So she has decided that she wants a Princess Party with a castle cake. Thank goodness my friend is making the cake because I don't bake and have no idea where to even start! LOL!
So my daughter Kayla has make it very clear what she wants her party to be like:
1. Princesses must have them everywhere
2. Everyone has to dress up like a Princess- this is going to be great because all of her cousins are boys- not sure how we will pull this one off yet.
3. She wants a Castle cake with Princesses dancing around the outside of it.
4. Everything must be purple and pink
5. There needs to be candy at her party- thought this one was cute!
6. And her brother Cooper- has to be there (which of course that is a given, but she made sure to point it out LOL)
Ok, so I will be making items for her party and showing them as I finish them, so here is what I made first...Her Invitations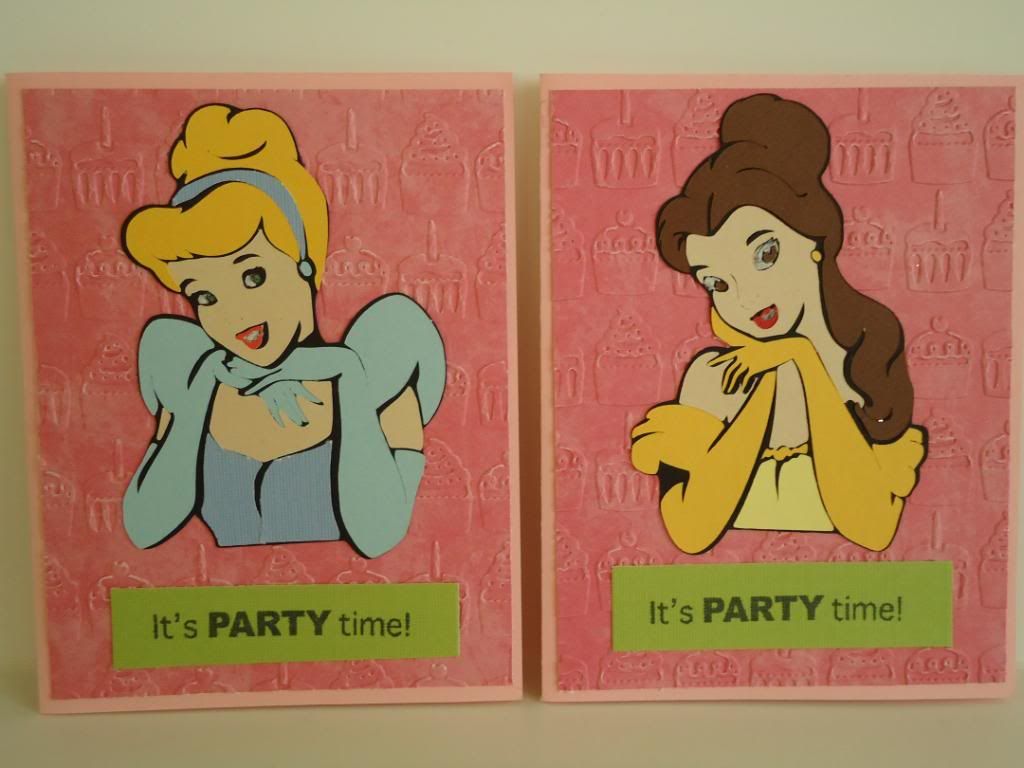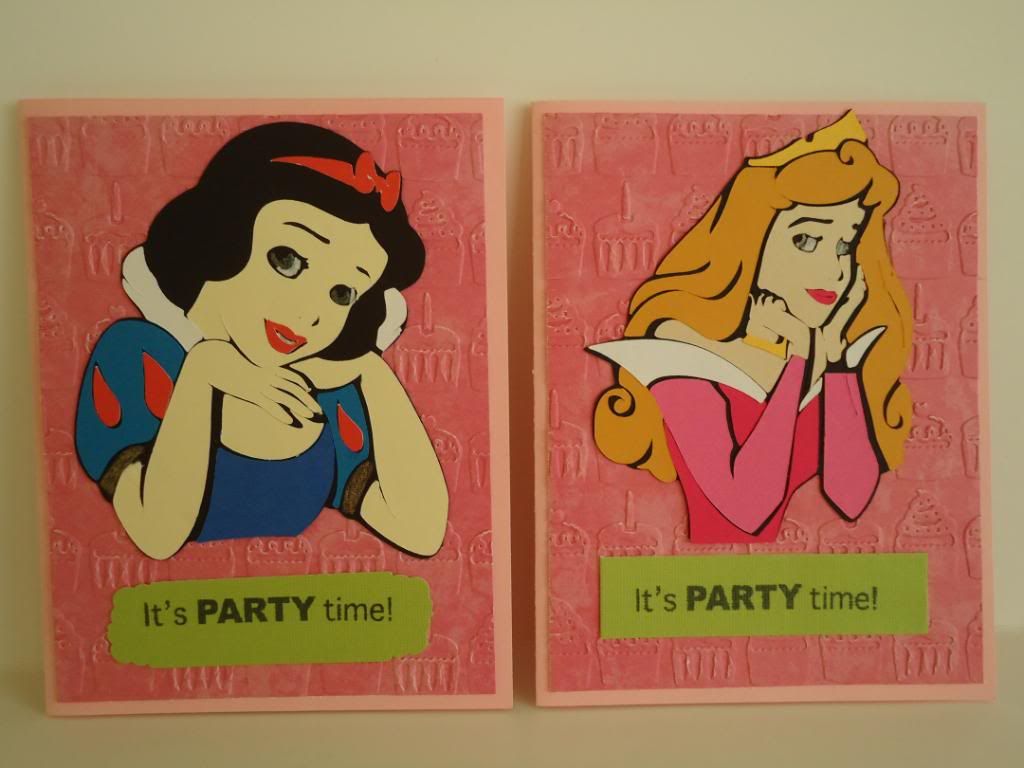 I used Happily Ever Atfer and Dreams Do Come True Cricut cartridges and these are all cut at 4". I must say this was the first time I have used these carts and what a pain in the a...... They are so hard to cut out because there are so many little pieces. Finally, I gave up on the eyes and just colored them in. And the lips--- geez they are so little it kept ripping my paper. So after 3 hours of putting 6 cards together I told Princess Kayla that she could only invite 6 friends... ( Anyone want to buy these carts? I will give them away...LOL Just kidding but I totally wanted to throw them across the room while I was working on this!)
But Kayla was very happy with how they turned out and was very excited to give them to her friends at school today.