Hi Everyone,
It is that time of the month again for K Andrews Link up Love Party, you can check out her website
HERE
. This is a great way to meet new bloggers and get lots of great inspiration.
I wanted to share with you the paper dress I made for KarelJ's May Challenge over at
One By One the Flamingos are Stealing My Insanity.
Which means I need all of your guys help. Please head to her blog and vote for my project to win the May challenge. I would be so so so very thankful for your help.
I have been seeing so many paper dresses on the Circle blog and I think they look so cool so I wanted to try it for myself, and I have to say after a lot of burning of my fingers on the hot glue gun I think it turned out pretty well.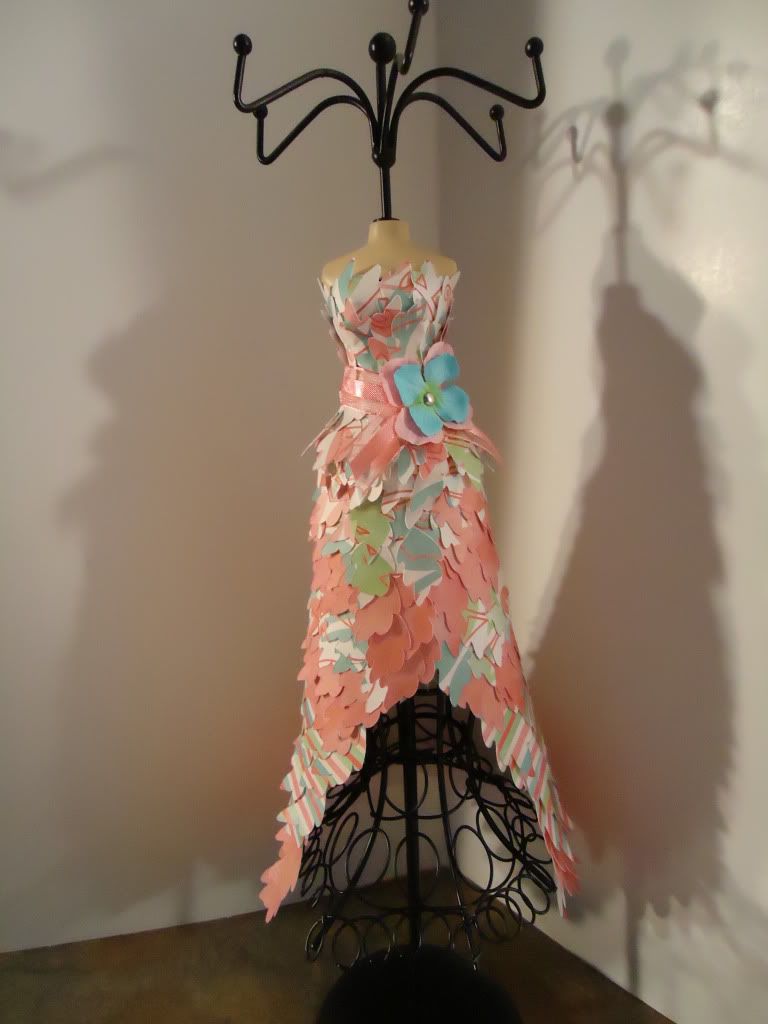 I found this form at Burlington Coat Factory. I think it is a necklace holder.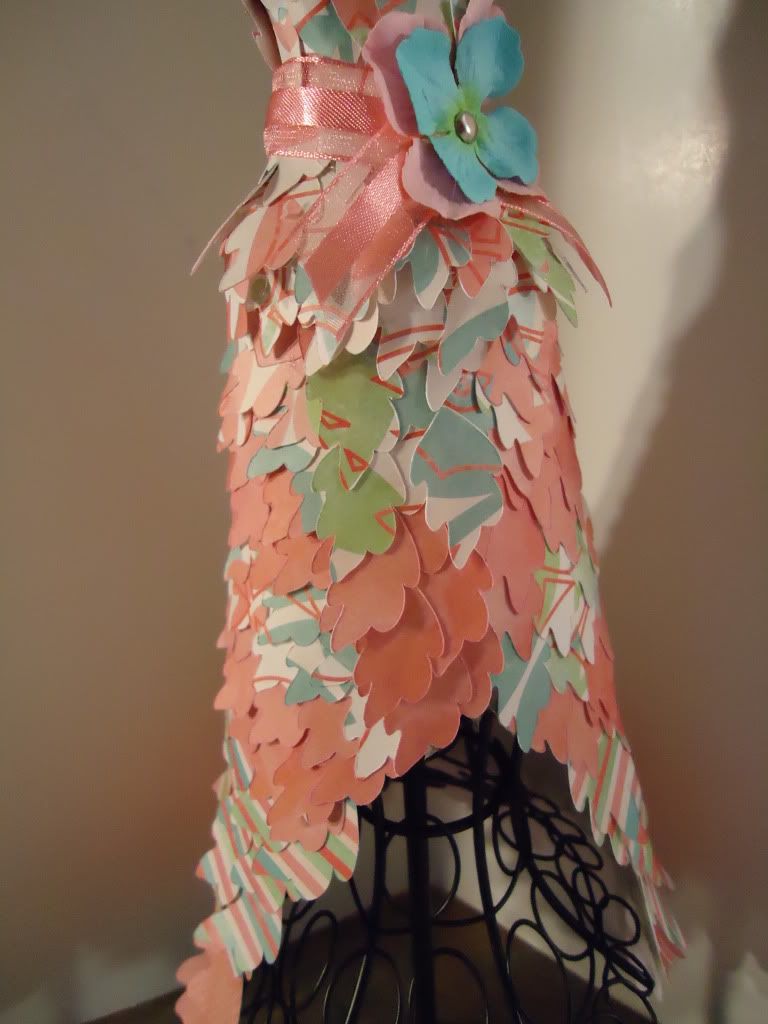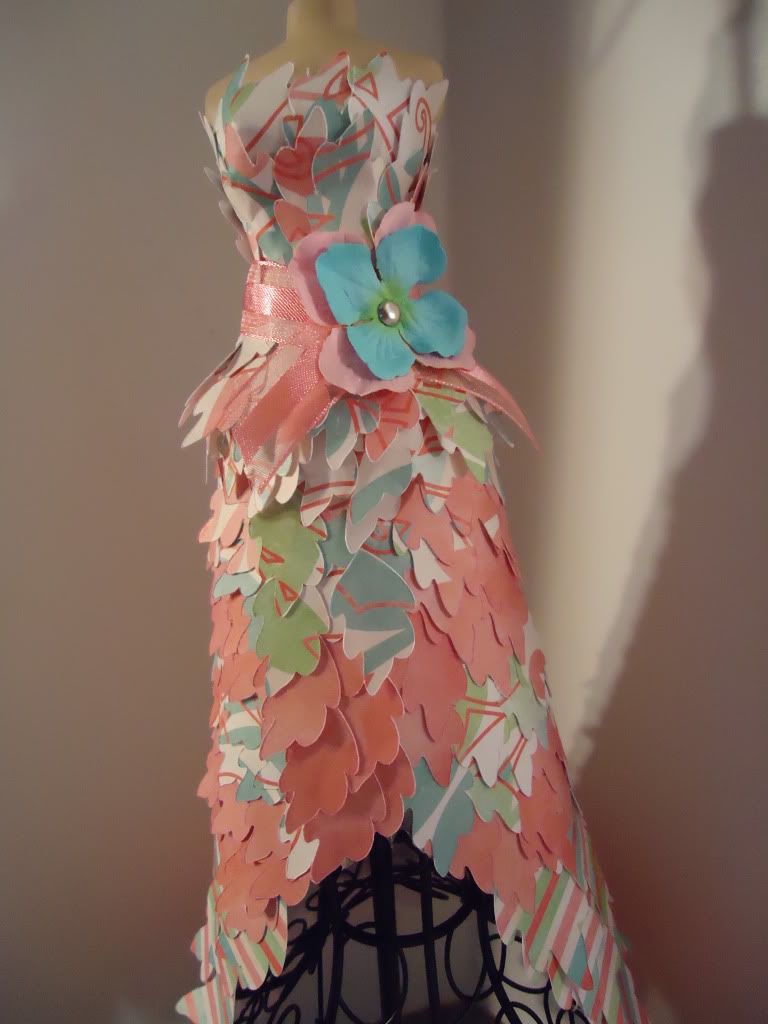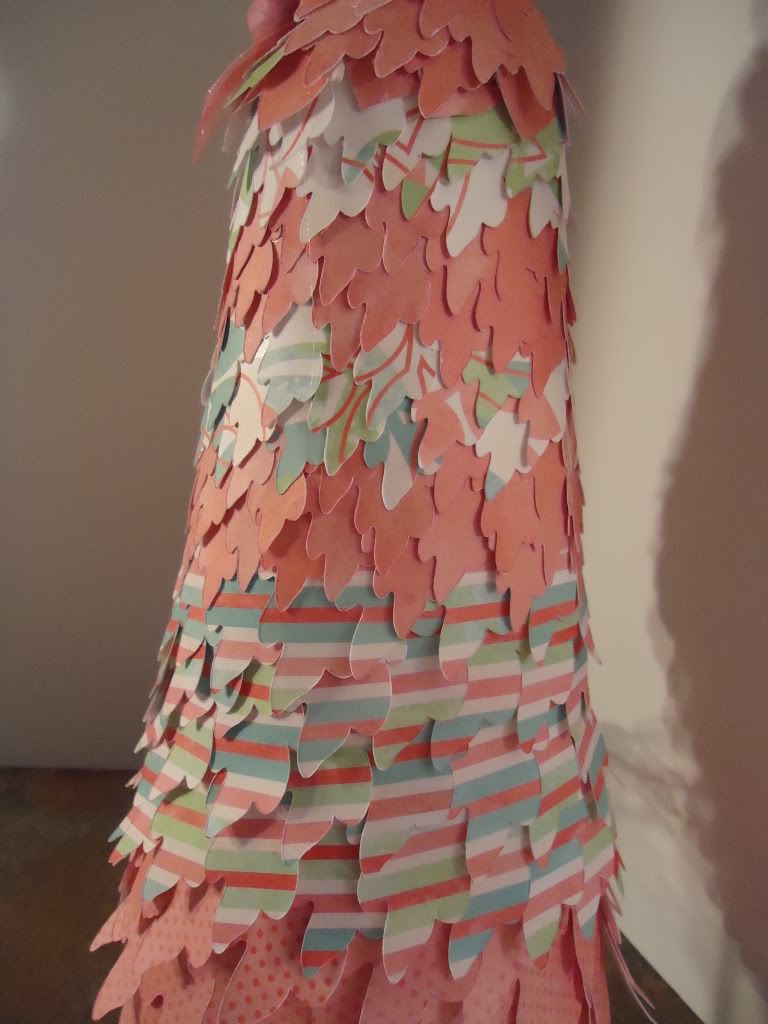 This is the back of the dress.
Please go to
KarelJ's
blog and vote for me.
How to make it:
1. Pick a leaf from the Mother's Day Cartridge and what I did was on each page I used filled page with the leaves 1 at 2 inches, 1 @ 1.5" and 2 @ 1".
2. Next I took the thin piece of 8.5x8.5 paper and covered it with adhedsive.
3. Take the 2" leaves and start covering/ layering them on the bottom of the paper, I did about 4 layers. Repeat with the 1.5" leaves and then with the 1" ones up to the top of the page this makes the bottom half of the dress (skirt)
4. Next take the skirt and wrap it around the wire form. I have to add some flowers to the edges of the skirt to get it to fit around the wire. Then I used the glue gun to glue the skirt together at the edges.
5. Then I used the glue gun to add more of the 1" leaves to the top of the form to make the dress top.
6. I added some bling as a necklace with my i-rock.
Don't forget to
Kristal's blog
and check out all the links.