While my husband was in UT, we talked on the phone a lot and video chatted but I totally missed having him around. I made this card for him while he was gone.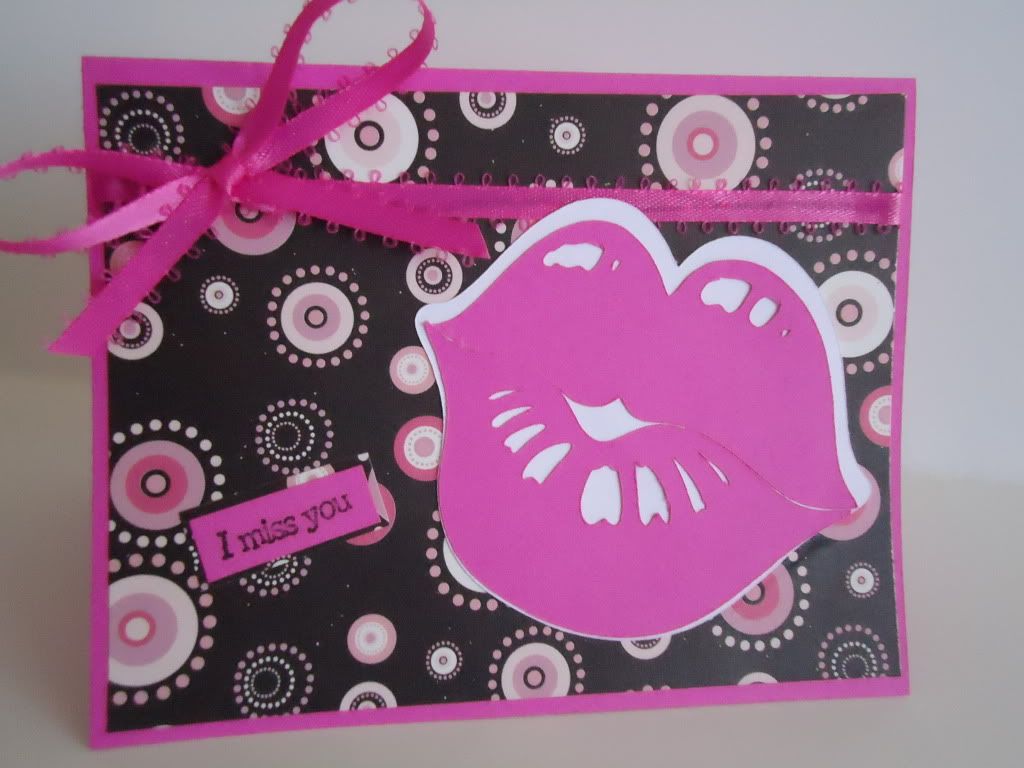 And now on to some super exciting news! Kristal with Getting Cricky has developed her own stamp line and they are now on pre-order at at her blog. Click
here
to pre-order. I know many of you are probably already followers of Kristal, but if you aren't please check out her blog. She is always has wonderful projects and she is just a positive person who loves to inspire other people.
The first 3 sets are shown below and they are super cute. They are only $14.99 great price for these and not only are they an awesome price she is donating $1 to awesome charities for every stamp sold!
Here is the 1st set- Fashionable Friends with $1 going to Cancer Angels
2nd Set- Freedom isn't Free with $1 going to Intrepid Fallen Heros
3rd Set- Postive Thoughts with $1 going to Storefront Childrens Shelter
Make sure you head over to her
blog
to read more about these charities and to pre-order.