Hi crafty friends,
I wanted to share with you some of the teacher gifts I made for Christmas.
These are hot chocolate holders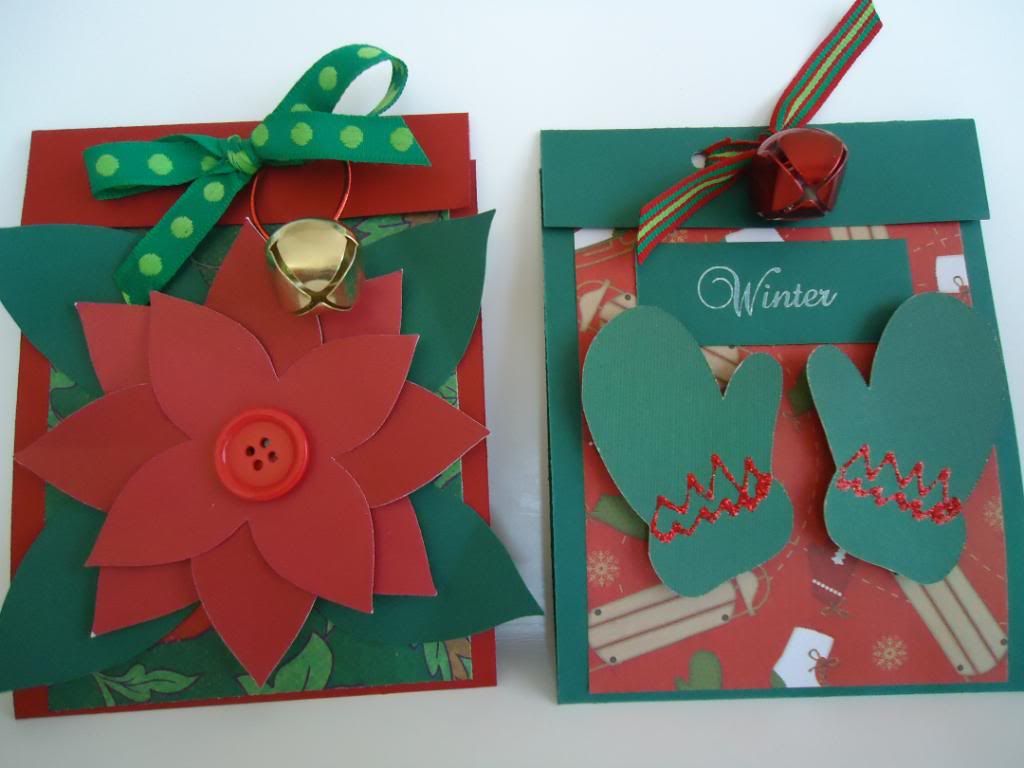 The one on the left, the flowers are cut from Flower Shop, and the right one the mittens are cut from Winter Frolic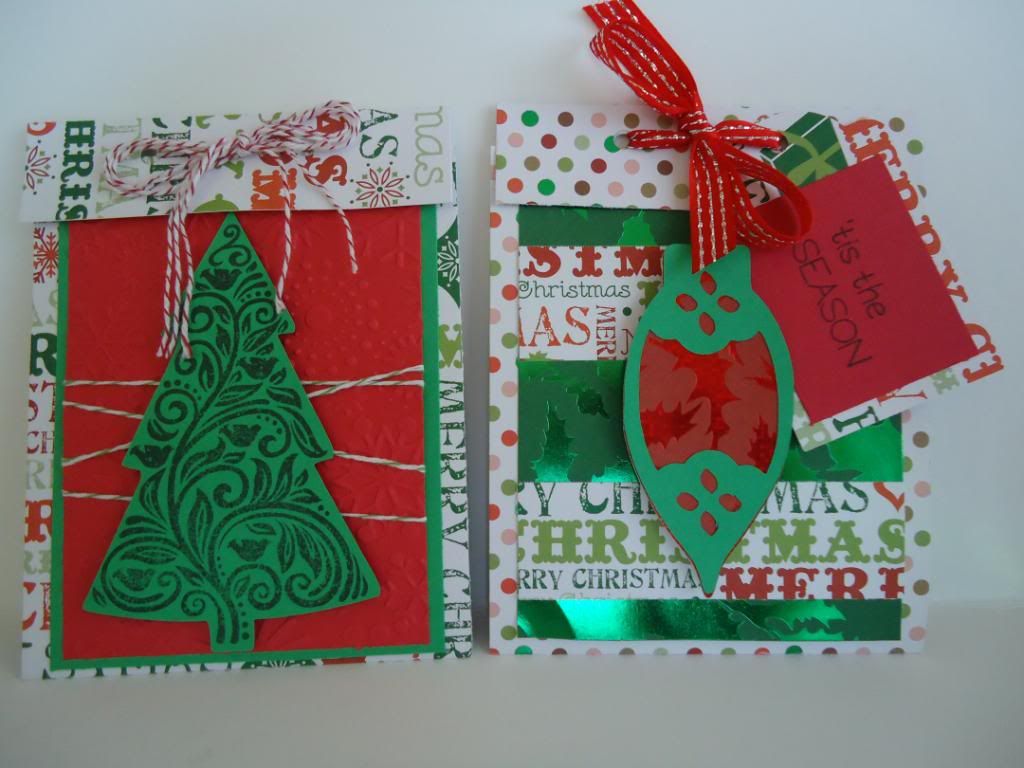 Both of these are cut from Art Philosophy, and then for the tree I used the stamp set that came with the Art Philosophy package.
These coca cards are so easy to make and really do make nice gifts for teachers or co-workers.
Here are the measurements:
Cardbase is cut at 4.25 x 11 score at 4.25 and 10 fold along score lines
rectangle on front is cut at 4x3
then decorate as you desire.
the center the coca packet at the top and the middle on the inside of the card, then punch two holes along the top- and secure the coco packet with a ribbon through the two holes.
Check back tomorrow and I will be showing some more of the holders I made.