Hi
This months Cricut Circle challenge was to make a center piece. You had to incorporate at least 2 cricut cuts in your project. Well my friend's birthday was on Friday so I thought I would get out my oh so useful Art Philospohy cart and try to make those beautiful flowers I keep seeing all over.
Here is what I came up with.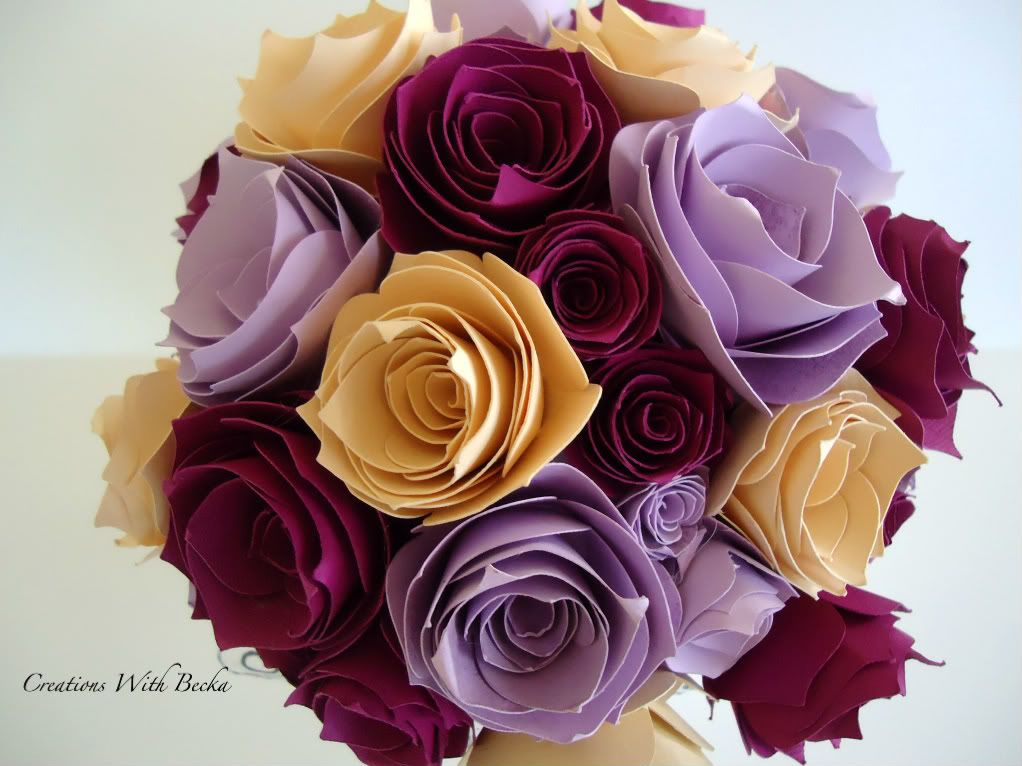 I found this bucket at Michaels in the home collection area, it was 50% off. I added "Thinking of You" from the Cindy Loo cartridge, and cut it out of vinyl at 3"
The flowers I used are from Art Philosophy, they are cut at different sizes, the larges one are 6", all the down to 3.5"
I cut a syrafoam circle in half and hot glued it to the top of the bucket and then hot glued and pinned the flowers in place.
Tell me what you think.
I am also entering this into