Happy Good Friday to All!
Are you all ready for Easter? I'm not at all, I have all the candy and stuff just need to put it all together.
I wanted to share another Easter basket I made for my nephew for this Sunday and I have some BIG news. I can't wait for Easter! I just love watching the kids find all the Easter eggs and then having to hide them 10 more times before they are finally bored with it! LOL!
We are getting together at my mom's house for Easter dinner, I can't wait to see everyone.
I made this basket with the Tags, Boxes and More cartridge and the it is the popcorn box cut at the end of the handbook. I cut it at 10.5" and use my gypsy to turn it a little to get it to fit on the page.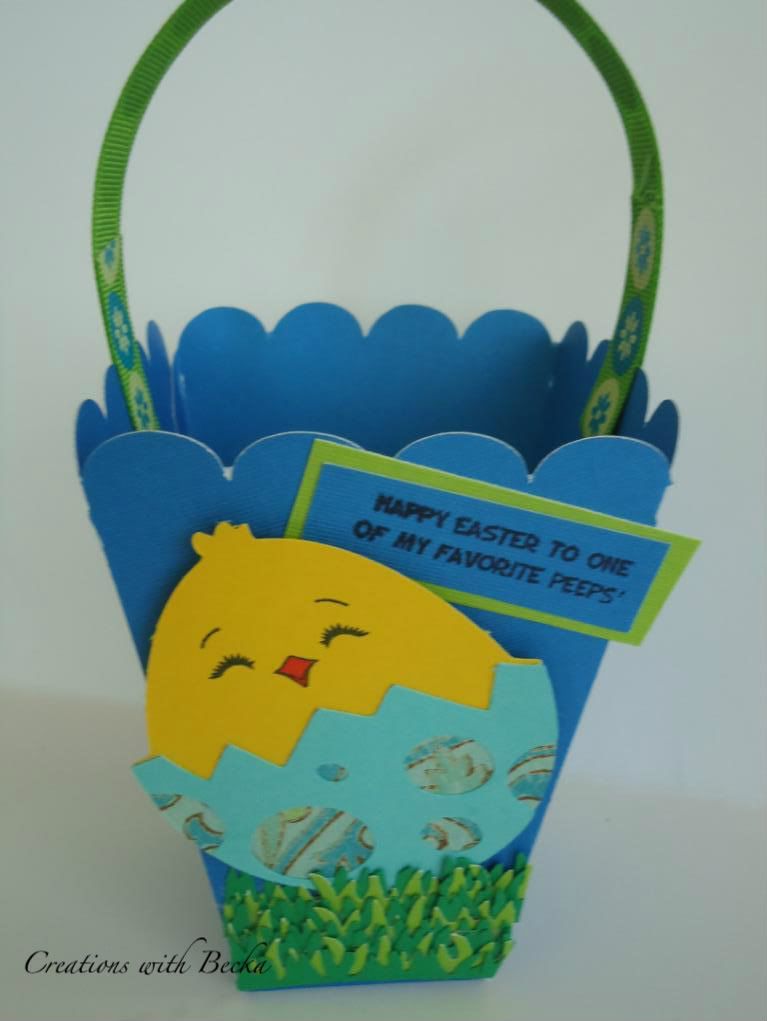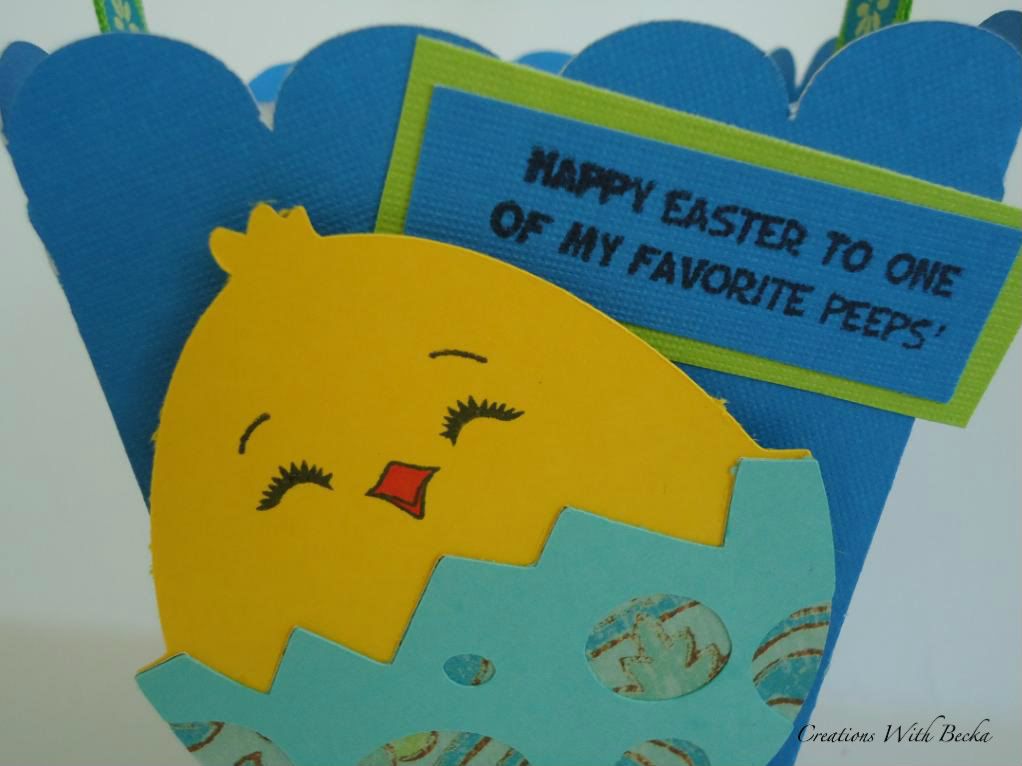 I used Simply Charmed for the chick cut and the stamp is from the $1 bin at Michaels- I just love those bins so many good deals. LOL!
I used Peachy Keen Critter Faces- not sure of the exact name for the face stamp.
Ok on to my BIG news. It has always been my dream to open a scrapbook store. I tried the consultant thing and I just love helping people find their passion in crafts. Well, I finally took the plunge and openned my own scrapbook store. It is not a brick and mortor store as I always wanted. It is an online scrapbook store and I am added products to it everyday. I have some great deals on Teresa Collins Designs and the Tim Holtz markers are a great PRE-ORDER price right now.
I plan on offering some kits, ideas and youtube videos for more crafty ideas too.
My store consists of high quality products at a discount. I love shopping for crafts, but I hate the price tags that come along with it. So I have decided on openning a store where everything is affordable and marked at prices that you can't beat. There is so much out there and of course I would love to carry it all but I can't afford that right now. So now I need your help! I would like to know from all of you what you would like to see in my store. Please leave a comment with some of your favorite brands and products you would like to see me carry. Also if you have something in mind that you are looking for just contact me and I will check out what I can get it for (it will be definitely cheaper then you would normally pay). Ok, please check out my store and sign up with an account to recieve newletters and special discounts and offers.
http://whatsscrappin.com
.
Have a great Easter.