Happy Tuesday All!
I hope you all are enjoying your Tuesday. I am at work, YUCK! LOL! So I have been wanting to try vinyl for a long time, and finally I did it! It was so easy to do, I just watched some YouTube videos before hand just to make sure I did it right and wowzers so easy!
Anyways I wanted to share this wall frame I made for my friend for her birthday.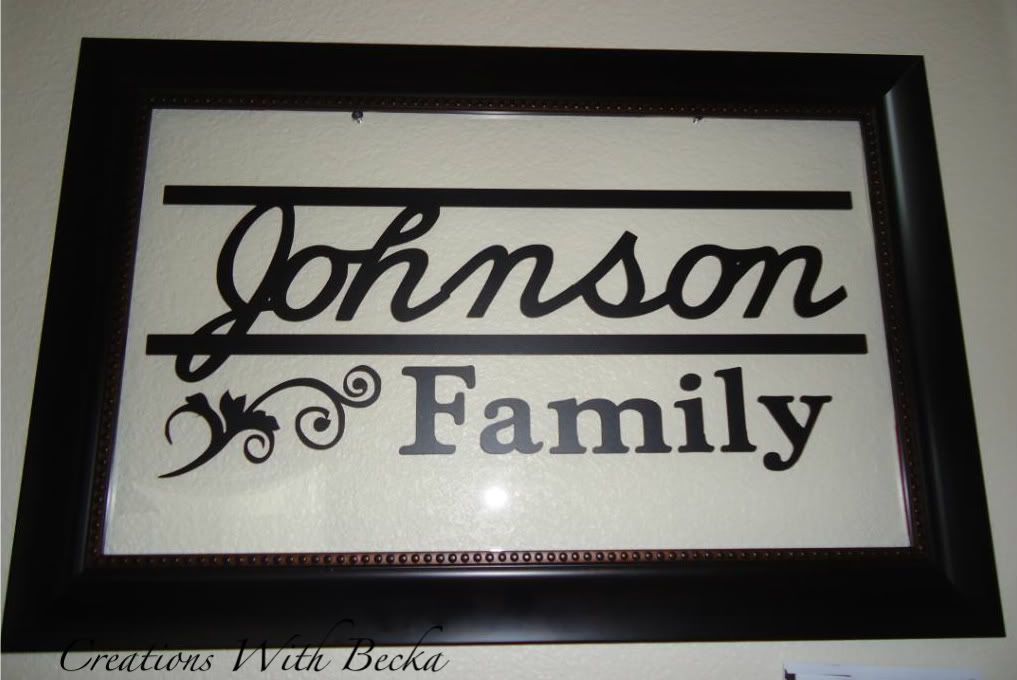 I bought this picture frame at Big Lots and just took the backing off of it. I then added the vinyl letters and glued the glass to the frame. It was super easy to make and what an awesome present.
I used my Gypsy and Cursive cartridge and welded the letters together. I also used Platin Schoolbook font and the little doodle is from Sophiscated cartridge.
Thanks for stopping by, have an awesome Tuesday!