Crafty Monday to You!
I hope you all have a great weekend and were able to get some crafting done, time with family and everything else that can't get done during the week. LOL! I did get some crafting done this weekend and I can't wait to share with you what I made.
Easter is coming up fast and I knew this weekend would be my last change to make something for it, so I crafted up and made this cute little Easter basket to give to my nephew. Now I just need to go shopping to fill it up.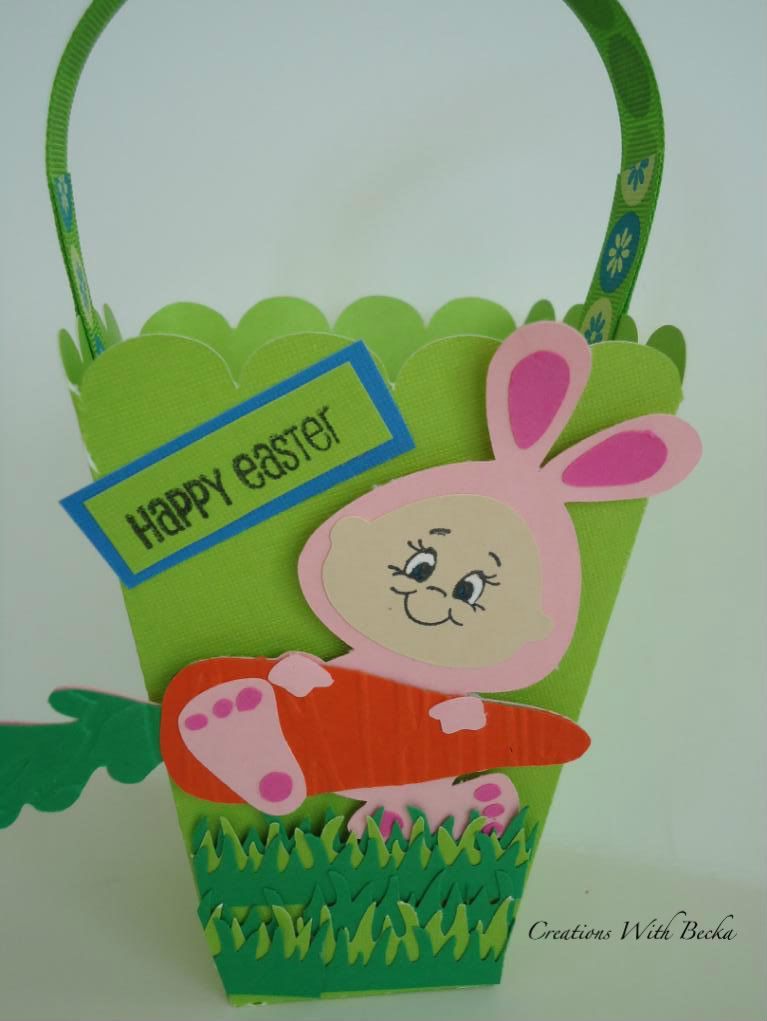 I made this basket cut at 10.5' from the Tags, Bags, Boxes and More cart, the little bunny is from Simply Charmed and I used a Friskers punch for the grass.
I used Peachy Keen stamps for the face on the bunny and just $1 stamp from Michaels for the saying. I also embossed the carrot with a cuttlebug folder.
I am entering this project in the following challenges:
Just Keep On Creating
- Anything Goes
More than Favors
- Wacky Wednesday #68 Easter/Spring Theme
Fantabulous Cricut
- #104 Out like a Lamb Challenge
Peachy Keen Stamp
- Challenge 3-D Treat holder
Recipe:
Tags, Bags, Boxes and More Cartridge- cut at 10.5"
Simply Charmed Cartridge cut at 3.47"
Friskers punch- for grass
Cuttlebug folders: Forest Branches, Floral Screen
Peachy Keen Face set: Everyday Characters
Coordinating Cardstock
Ribbon