Hi Everyone
Thanks so much for visiting my blog this weekend and checking out my crafty space. I am so glad you all liked it. And thanks for visiting my store and Facebook page too, I hope you all found something cool in the store that you love.
Today I would like to share with you these little Tooth fairy tins I made with Jaded Blossom stamps. I just this idea on Pinterest.
I used the Dr. Check-up cartridge for the tooth cut.
Here is a card set I made to go with it.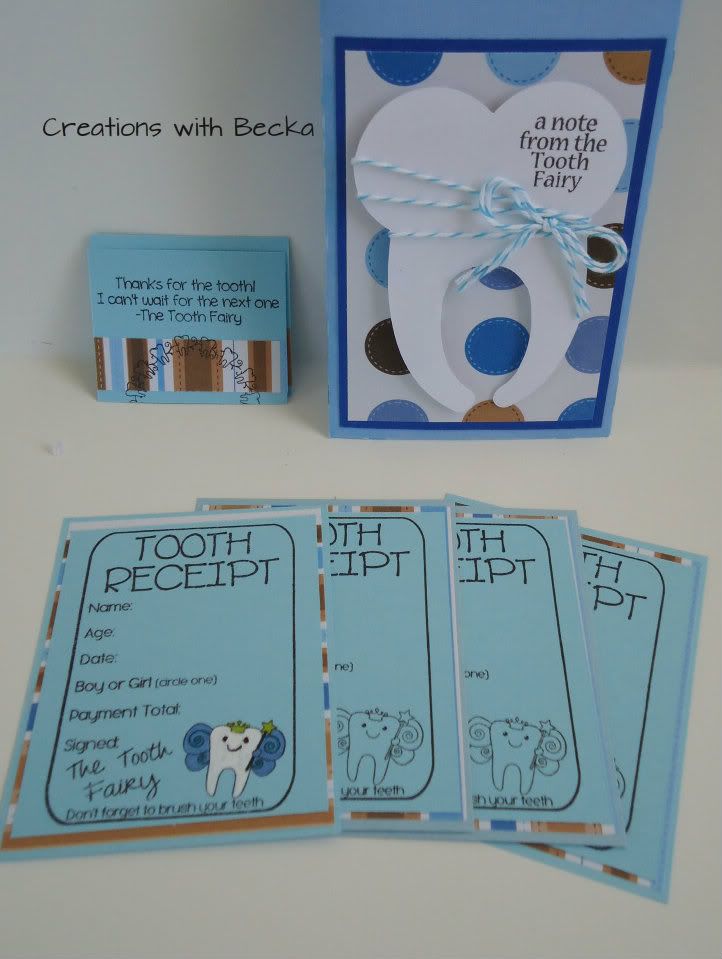 Come by tomorrow and I will show you the girl one that I made. If you like my project please leave me a comment.
Ok so the winner of the Scrap Room Blog is
MzLavr2
said...
23
Another WOW space!
Thanks for sharing
Pam
Please email me at creationswithbecka at yahoo dot com to claim your prize and make sure you send me your addy so I can mail it out to you. You have until September 7th to claim your prize or I will have to draw another winner.