Hi Crafties!
My son's first day of school was yesterday. He is a big third grader now! Time goes by so quickly. He is growing up so fast. I brought him to school and brought him in to meet his teacher and it was hard for me to let him go when I hugged him Good Bye. It's amazing how fast they start to grow up. I know he is a great kid and really is going to grow up to be a great man. He just amazes me everyday with his huge heart. He is willing to help anyone and I am just so proud of him.
So, last night after school his tummy was hurting and then the poor thing spent all night in the bathroom with some kind of flu bug. Needless to say, I wouldn't let him go to school today and it is only his second day. I feel so bad for him. So, today I am home from work with him, trying to make him feel better.
Today, I wanted to share some stick pins that I made for a swap that I am was in with some ladies from the Cricut Message board.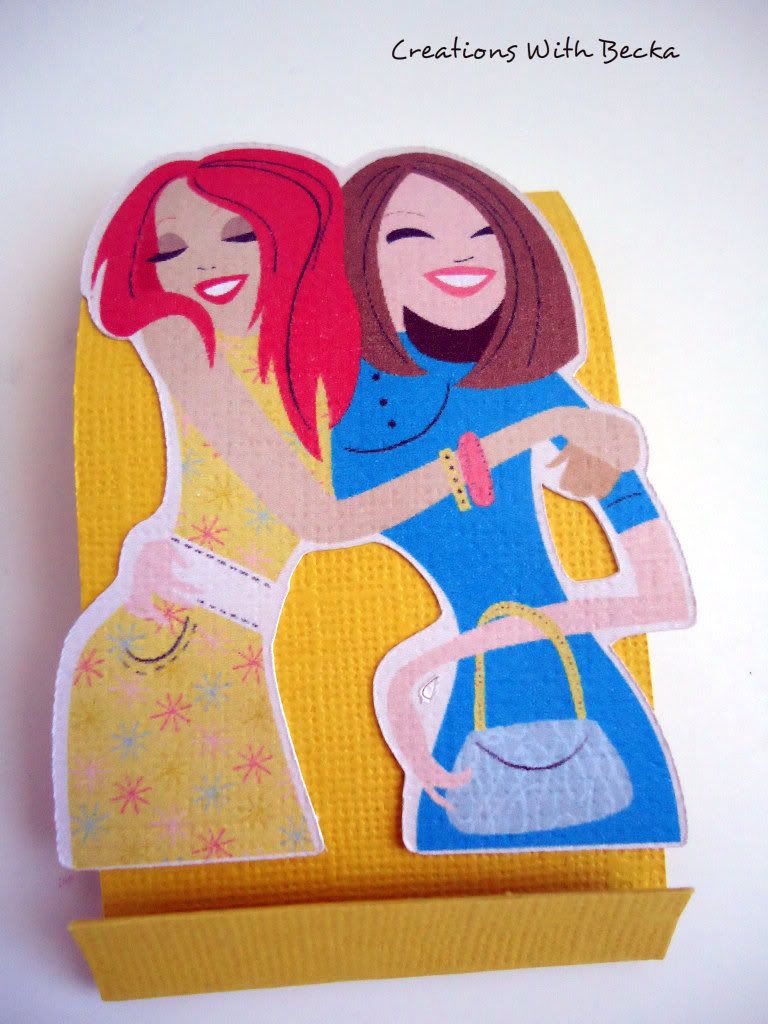 The first set of pins I made I used the Best Friends Imagine cartridge to print up the fronts of these matchbook covers.
These are the first sets of pins I made for the 1st group in the swap.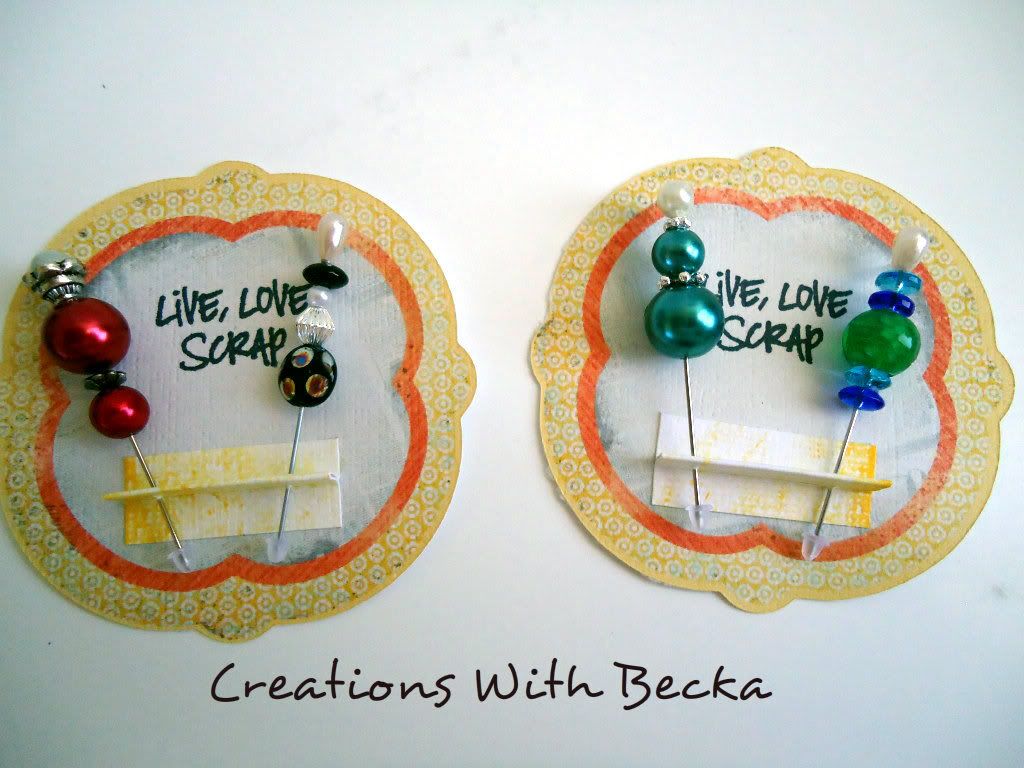 These are the 2nd sets for the 3rd group. I used Pink By Designs "Crop til you Drop" stamp set for the stamps sentiment and I also used the Imagine More Imagine cartridge for the tags.
I have some exciting information for some upcoming events too, check it out below:
This weekend August 25th & 26th, I am in a Scrapbook room Reveal blog hop. WOOHOO! I video taped my room and can't wait to share it with all of you. Pretty exciting, plus you will get to see variety of other craftrooms and storage ideas. Plus, there are giveaways!!! YEAH!!
As always, I would love for you to visit my store
What's Scrappin
I am in the middle of adding some new Tim Holtz items and some Candi and many other items. I specialize in crafting supplies at a discounted price, soif you like saving money then come check it out and if you have any questions you can always email me.
And finally, I just want to mention to all the Cricut lovers, I am involved with another blog call
Cricut FANatics
and it is awesome!!! It is all about Cricut, so every project will have used some kind of Cricut machine and cartridge. We have a different designer for everyday of the month and special guest designers lined up so you will get lots of different ideas and inspiration. We will also have a monthly challenge where you can win prizes, sketch challenges and other challenges. Our grand openning is September 1st so I hope you will come and check it out and become a follower.
Please make sure you come back on Saturday for my Scrapbook Room Reveal blog hop!