Hi Everyone
Today I have a special project and video for you. I was recently in a Tropical Pin Cushion swap over at Mini Album Scraps. We were partnered up with one partner and we each were supposed to make a pin cushion with a tropical theme for each other.
So I was partnered with Audrey and this is the pin cushion I made for her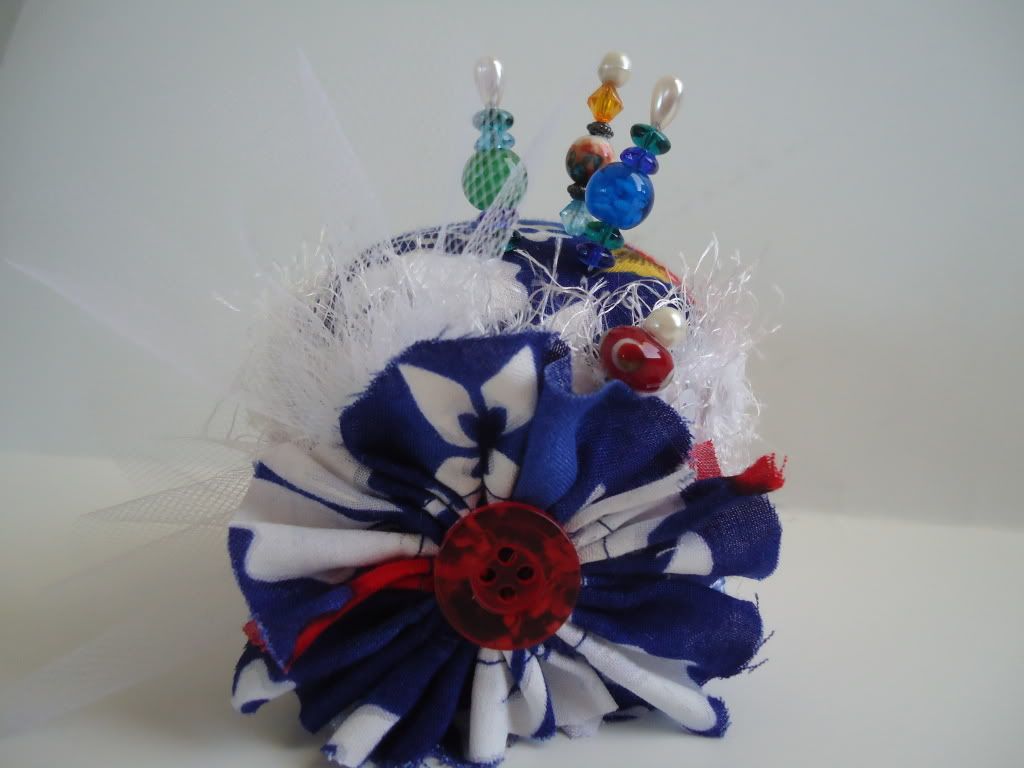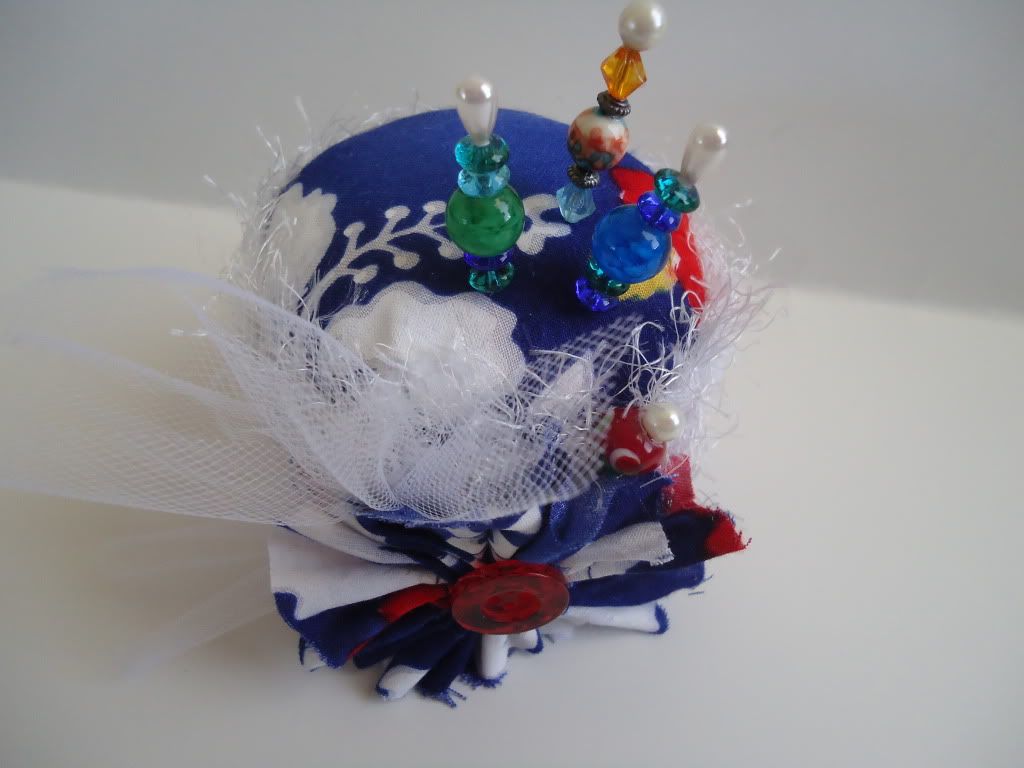 So, I started out with a silver tin with a lid, I removed the lid and painted the tin red. I didn't have any tropical or summery fabric so I cut apart one of my old swimsuit covers and used the fabric from it to create the flower and the top of the pin cushion.. I used white tulle and a red button. The trim is just various trim I had and I used blue ink on the bottom one.
Ok here is the pin cushion that Audrey made for me:
Sorry this took so long to get up, the video took forever to process.