Happy Tuesday All,
Hope you all had a great weekend. Mine was very busy. My husband's friend passed away 2 weeks ago leaving behind a wife and 6 kids. Ages ranging from 3-16, it is quite sad actually he was only 37 years old. Pretty scary.
Since he is the only bread winner in the house we (all of our friends & their co-workers) have been trying to raise money for the family. We held a garage sale this weekend to help out. It was really nice because all of his co-workers donated stuff for us to sell. We raised over $2000 for the family and this is really exciting. We are so happy that we can help them out in this time of need
It was also my husbands birthday on Friday, and I took him out to a steakhouse that we have been trying to go to forever. Well we finally made it there and it was delicious!
Here is a Birthday card using Create A Critter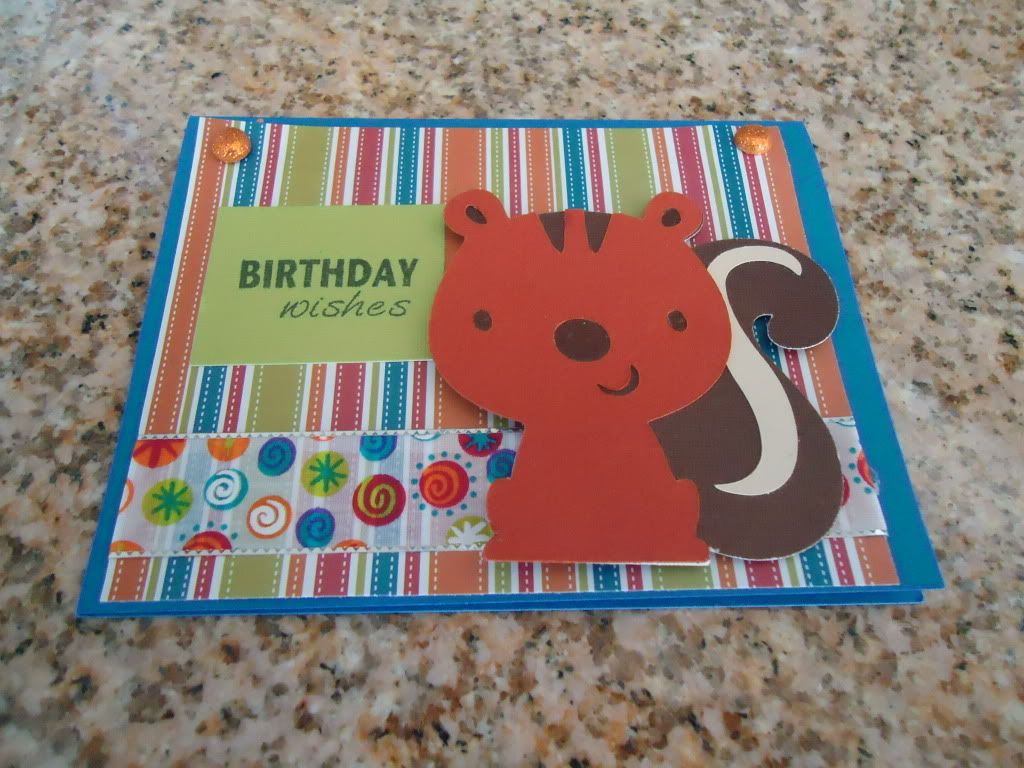 I absolutely love this cartridge. It is by far one of my favorites.