Hi All
Today is Wednesday, which means I only have 1 more day left at work this week! WOOHOO!!! I love Summer.
I wanted to share with you this card I made for my partner in one of the swaps that I was in over at Mini Album Scraps. The swap was to make a Tropical themed pin cushion. I will be sharing the pin cushion I made and the one I got back later this week.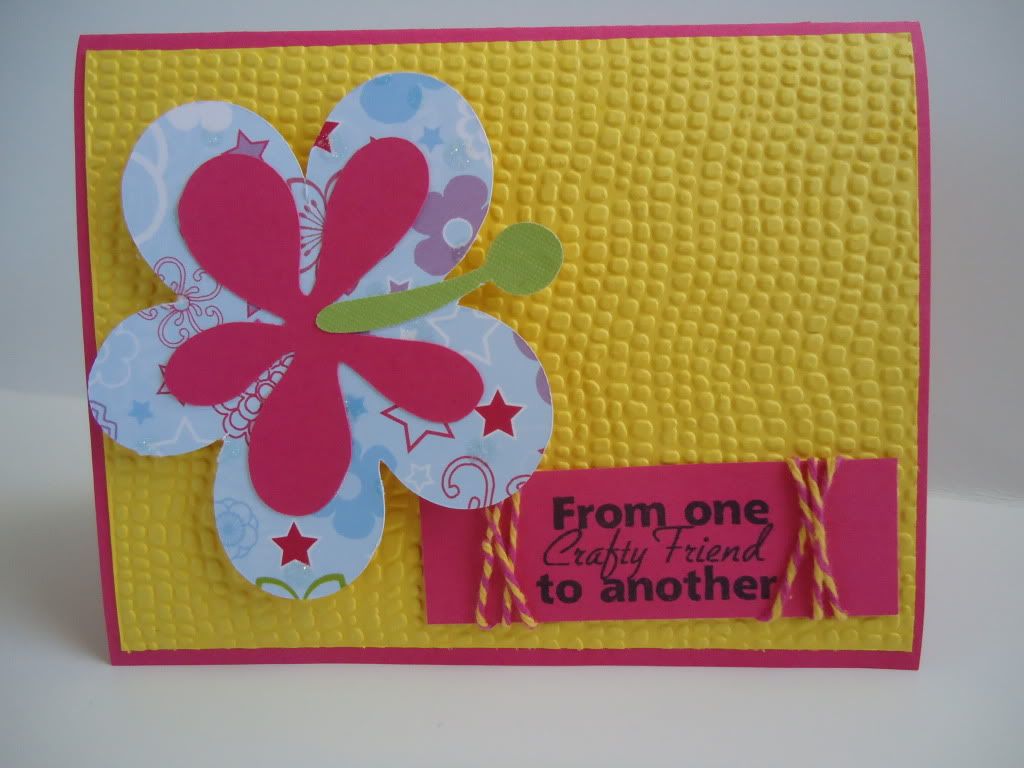 I can't remember for the life of me the cartridge I used for the flower, but the stamp is from Crafty Sprouts and the twine is from Trendy twine.
Thanks for visiting today and I hope you all will check out my on-line store
www.whatsscrappin.com