Hi Everyone, I just wanted to share one last project before Christmas. Can you believe it is already here?
I hope all of you and your families have a safe and Merry Christmas!
Here is a last minute present I made for some of our family for Christmas. I bought these frames at Michael's when they had an 25% off frames so they ended up being around $3.00. The paper is from DCWV.
I am entering this in My Pink Stampers 12 days of Christmas.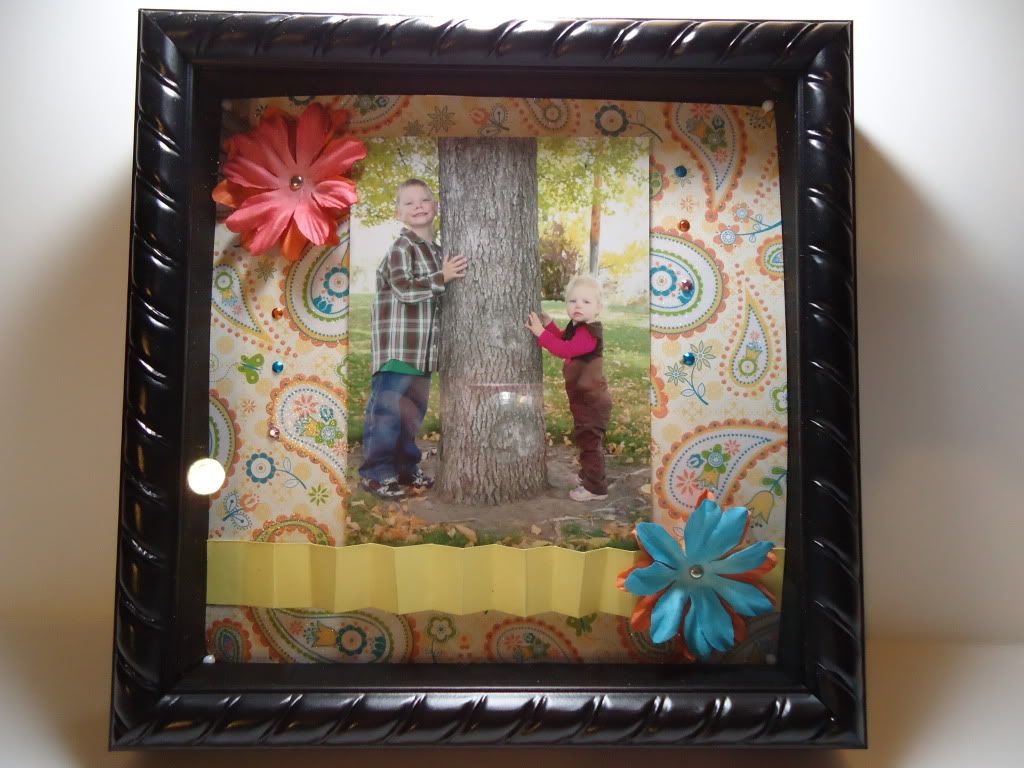 Please don't forget to come back on Monday for the 2011 Calendar blog hop. You will have the recipe to make a whole year's calendar with instructions, and the grand prize is Designer Calendar. PLUS there will be lots of other blog candy along the way!!! See you then!