Good morning,
I wanted to share with you the Up in the Air project I made for CJ Too Design Team Challenge. I am so excited about how this one turned out. I know Halloween is over now, but I made this without thinking that it wouldn't be posted until today. So here is my last Halloween project of the year! LOL!! I promise no more....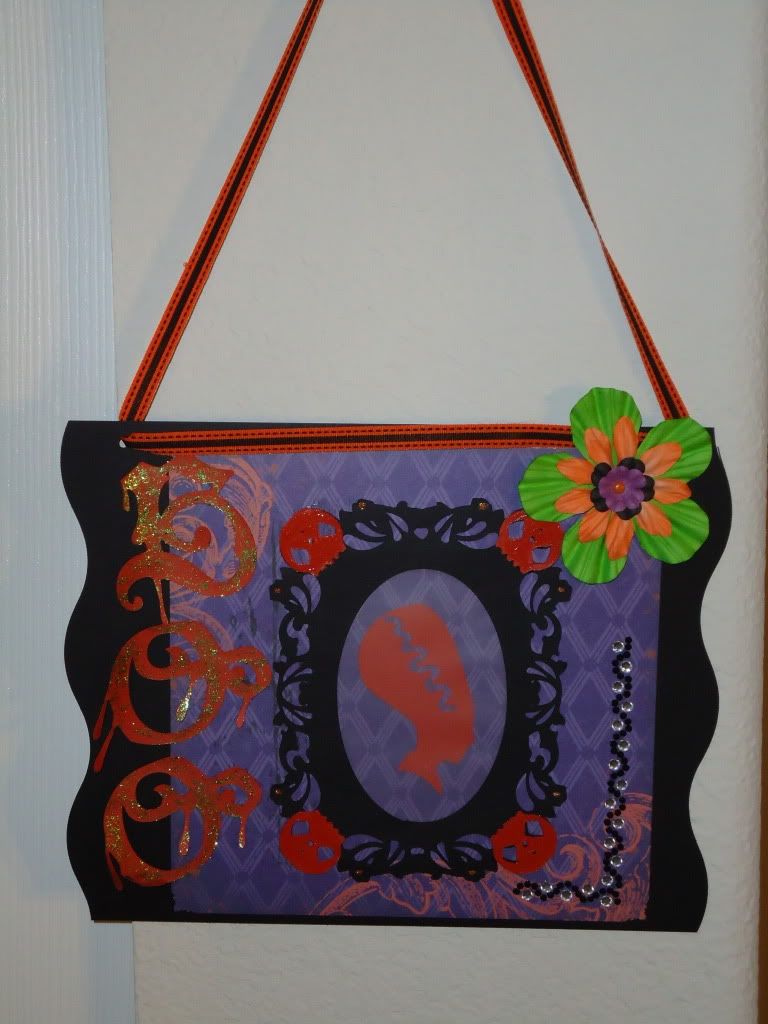 All cuts are from Happy Hauntings.
The picture frame and head are cut at 6.5 inches
BOO- is cut at 3.5 inches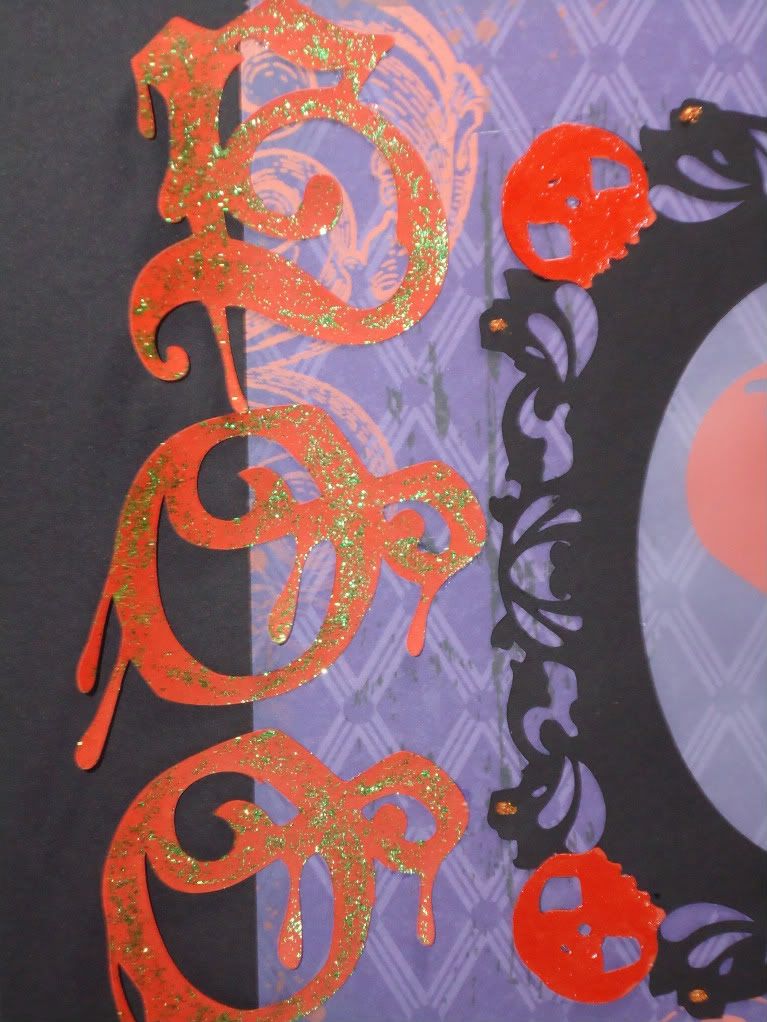 I covered the BOO with Martha Stewart Green glitter and painted it on with a paint brush. I also covered the skeleton heads with liquid glass for the shiney look. I also used Martha Stewart Orange glitter glue for the points on the frame.
I found these awesome jewels at the Scrapbook Expo last year. I do not recall the name of them, but each pack of jewels was only $0.99. Awesome!!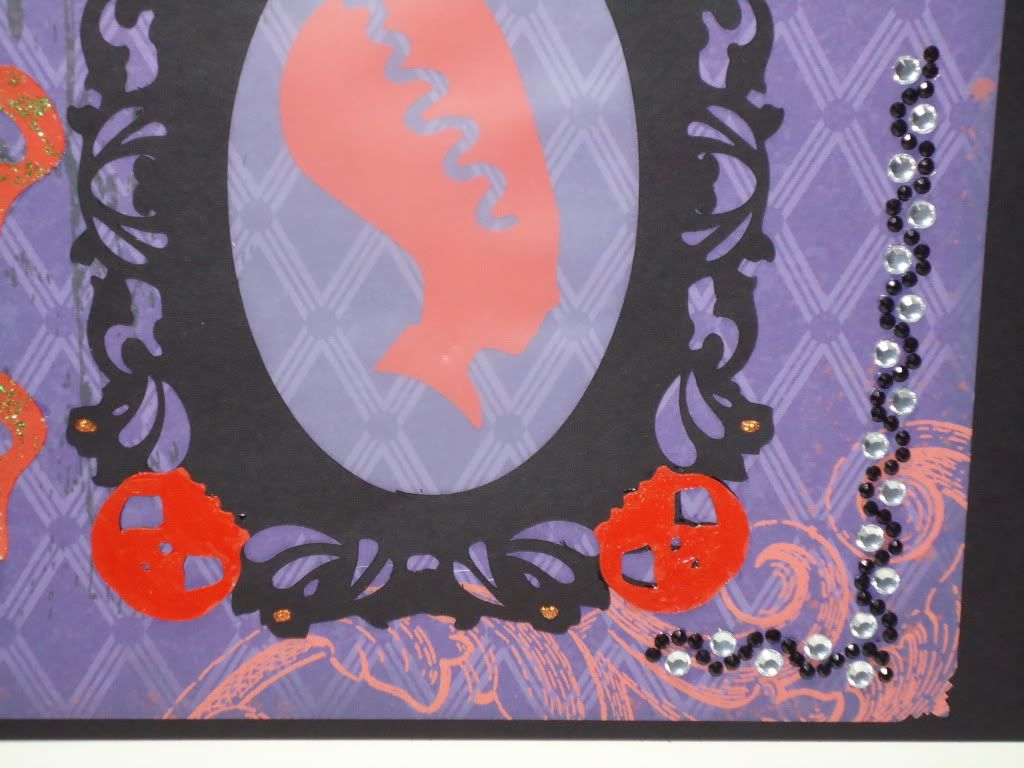 The flowers are Prima Halloween collection, black card stock and the paper is from a paper stack from Michael's. I do not remember the name of it.
Thanks everyone for looking. Have a great week! I am so excited because I am going the the Scrapbook Expo in Sacramento this weekend! WOOT! WOOT!