Hi Everyone,
This week over at
Sweet Sassy Diva's
the design team was challenged to make something with Smiley Cards, which was on the Gyspy download if you registered your Gyspy by Oct 31, 2010. I made this cute card with my Gyspy.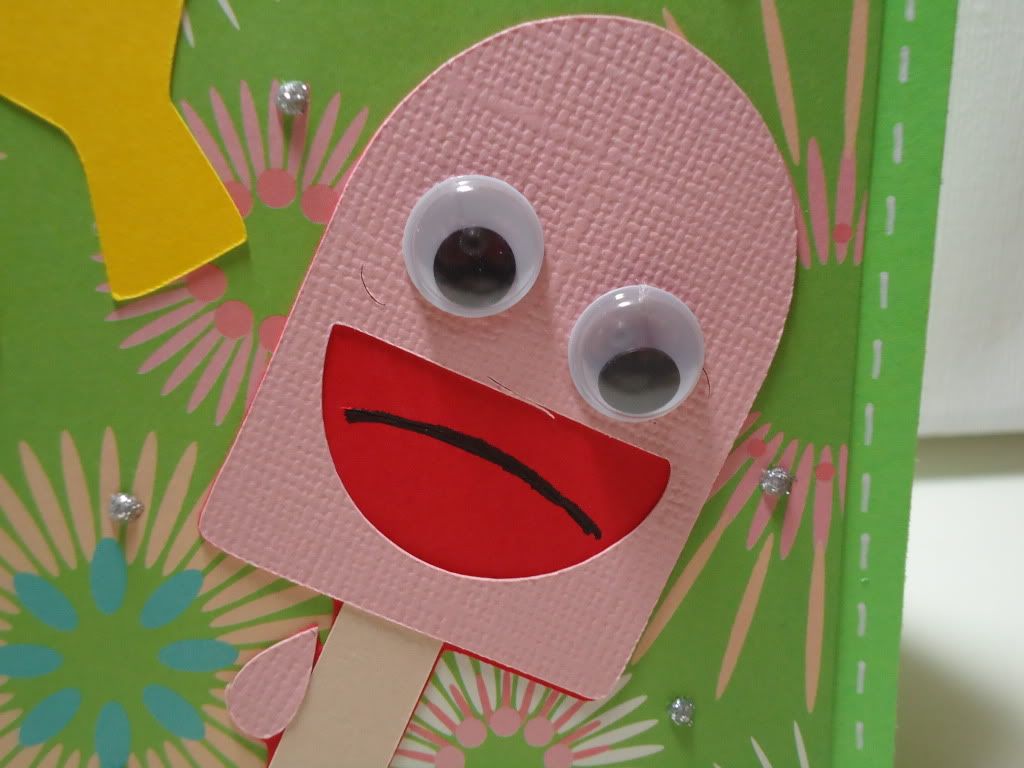 This is the first time I have used this cartridge, and actually had a hard time with it. It is really a cute cartridge with lots of cool images on it, but there is no handbook yet, and I am a beginner Gypsy user. I hope PC will put a handbook online soon. Oh, well practice makes perfect right.. LOL!
Thanks for looking and be sure to check out all the other
Sweet Sassy Diva
design team members over at her blog.
Recipe
Green 8.5 x11 card stock, cut at 5.5 inches.
Patterned paper cut at 4x5, glue paper onto cardstock.
Popsicle cut from Smiley cuts at 2.5 inches, HEY cut from smiley cards at 2.5 inches
Yellow, red, and pink cardstock.
Silver stickles.
Googley eyes