HI Everyone,
Just wanted to remind you all about the upcoming blog hop Bitten by the Love Bug this Saturday! Please come and join all of us for this awesome creative hop. There will be lots of blog candy and tons of ideas from some very talented ladies!!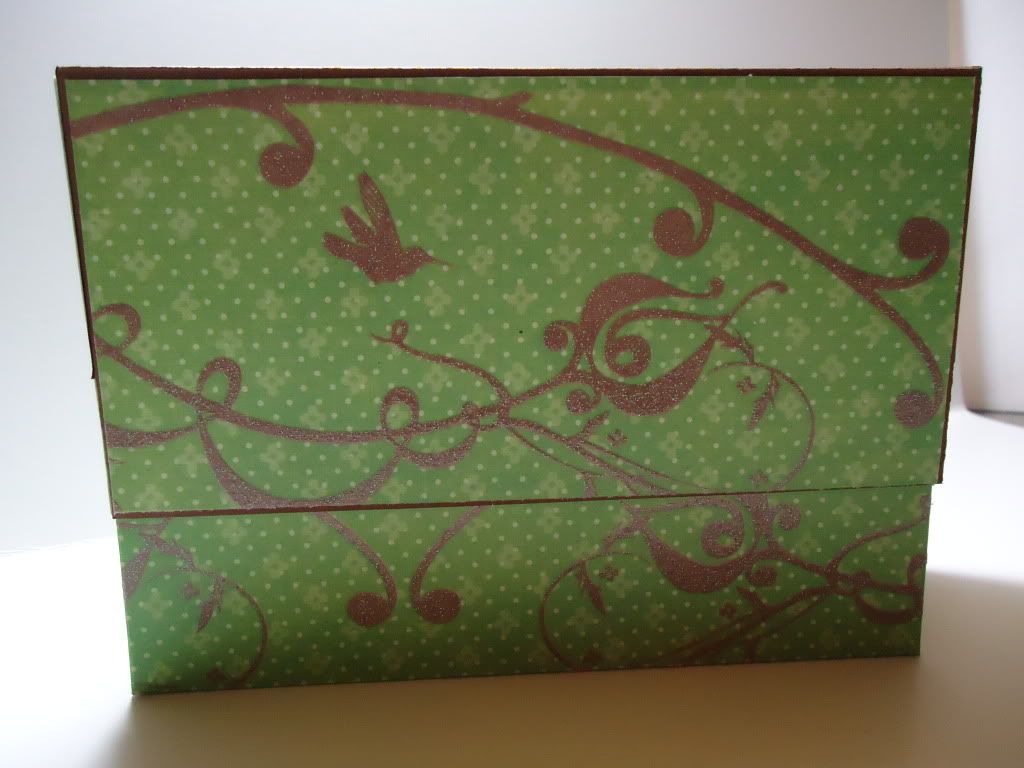 Here is the tutorial for the card boxes, I had an overwehlming response asking for a video tutorial on how to make them. Sorry it took me so long to get this video up. I have been really busy and I am just learning my editing software so that is kind of a slow down for me too. Thank you for such a big response on wanting to see more.
Anyways here is the video on how to make the card boxes that I posted on the blog hop on January 15th. These boxes will hold A2 size cards.
Bottom of box.
Cut paper to 10x8"
Score long ways at 3" at each end
Score shorter lenght at 2" at each end
Fold at each score line
Cut center square just on the lines
Then put box together-see video for this
Top:
Cut paper to 10 1/8 x 8 1/8
When I scored these I scored at 3 1/8 and 2 1/8 to make the top fit better
Follow stay steps for the bottom
I found that before you put the box together, to add pattern paper to the outside of it if you use solid color cardstock for the base.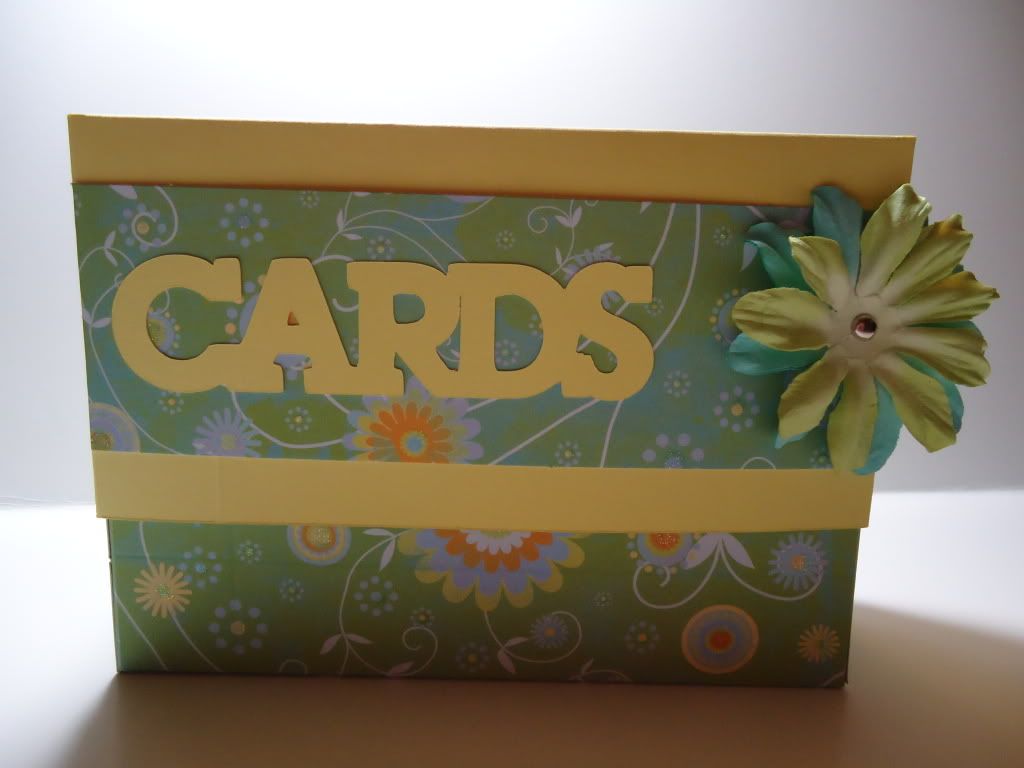 I decided at Christmas I was going to make more homemade gifts so I came up with the idea to make card sets for everyone, but I also wanted a box to put them in. So I searched the web for an idea and I found this box for cards from Tammy with Creative Critters. Thanks Tammy I gave away these gift sets for Christmas and everyone just loved them!