Ok, so I have decided to join Melanie over at
Scrapily Ever After
's boot camp challenge. It is all about organization. And as you can see it totally looks like a bomb went off in my scrapbook room. I just got so busy doing holiday projects and I just kept piling more stuff on top of more stuff. But this month I plan on totally cleaning out my room and getting organized for 2011. Can't wait for the daily challenges to start.
Ok I know these are really bad, so don't gasp disgust. HAHAHA!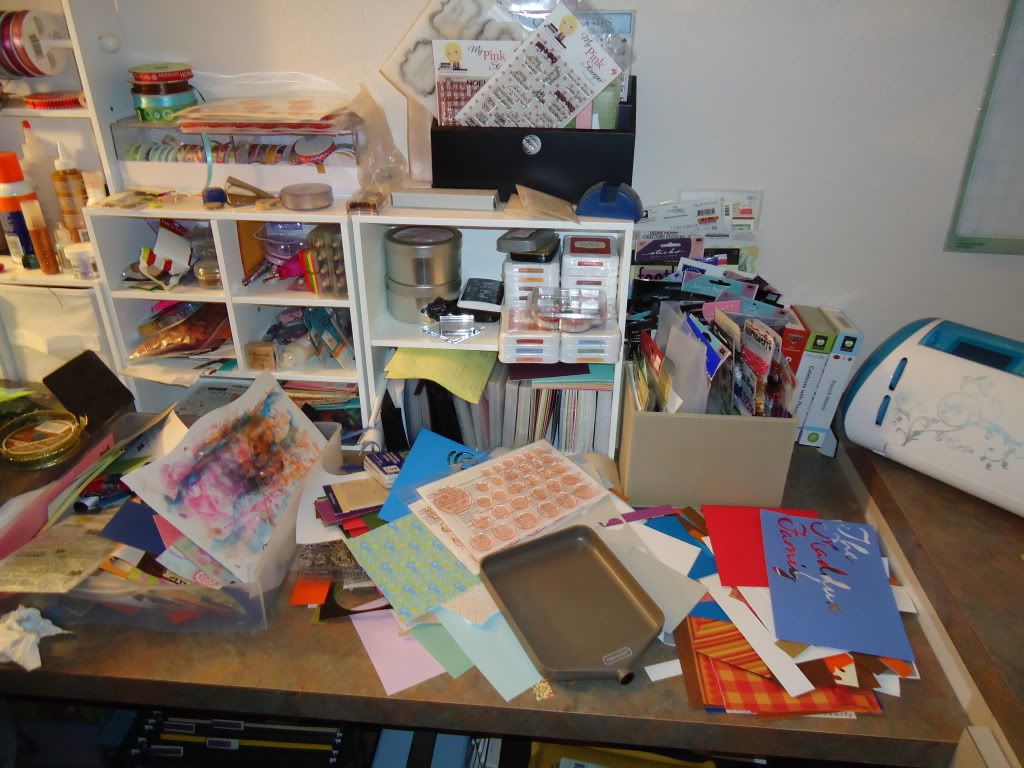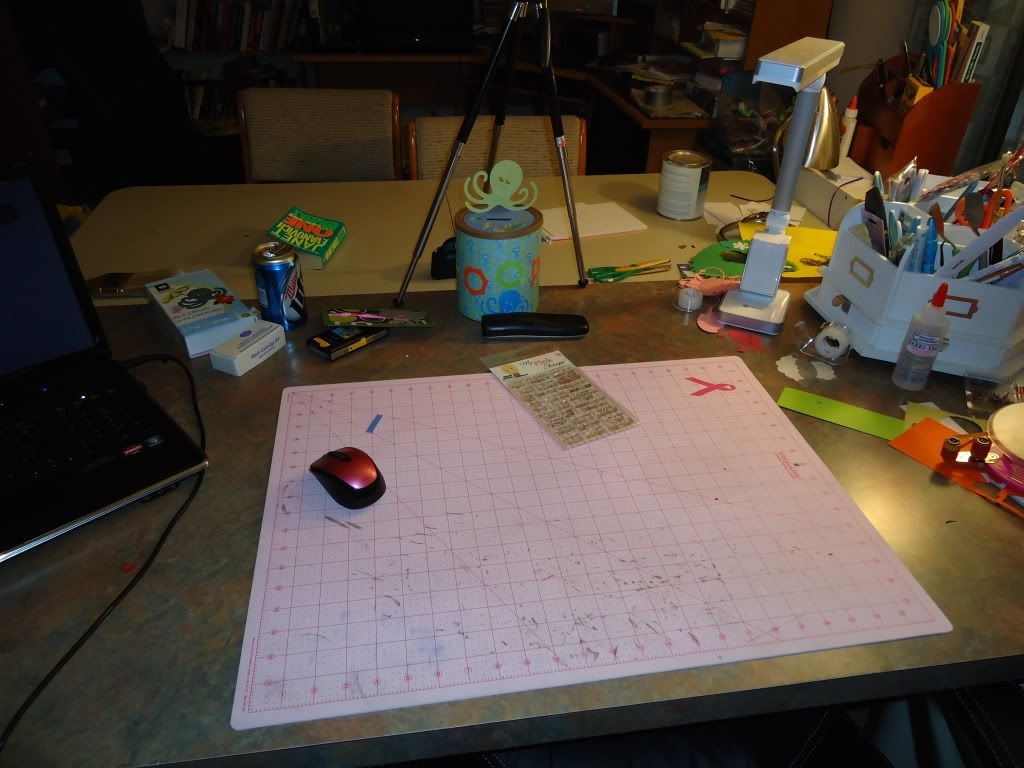 So the next pictures you see I hope to have some of this mess cleaned up!